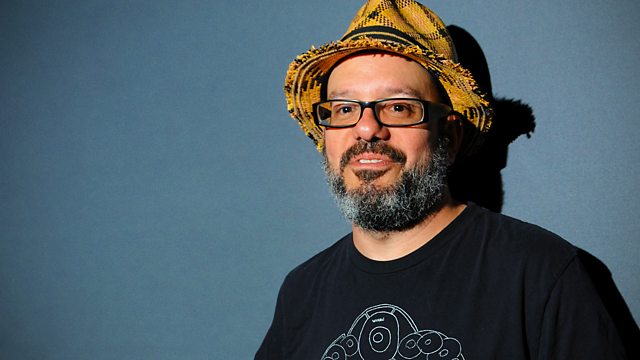 26/06/2010
Clive Anderson and guests with an eclectic mix of conversation, music and comedy.
Clive Anderson is joined by the Irish comedian, actor and Father Ted star Ardal O'Hanlon who talks about returning to the stage with his stand up show.
Popes, presidents, prime ministers, painters and playwrights - some of the people Paul Johnson has met and describes in his new book 'Brief Lives'.
And if you're a fan of American cult comedy programmes like Mr. Show and Arrested Development, you'll have heard of Tobius Funke. David Cross talks about playing that role in the award winning series and tells us what he's doing now in the UK.
Emma Freud chats to the Extras star and the woman who describes herself as a 'wobbly' stand up, Francesca Martinez.
With comedy from the master of the one-liner, Gary Delaney.
And music from a band which GQ says are 'The most exciting sound of 2010', The Drums who perform their latest single Best Friend.
And from Coloradan John Grant whose debut solo album 'Queen of Denmark' is described by the Guardian as a 'colossus'.
Producer: Cathie Mahoney.
Last on