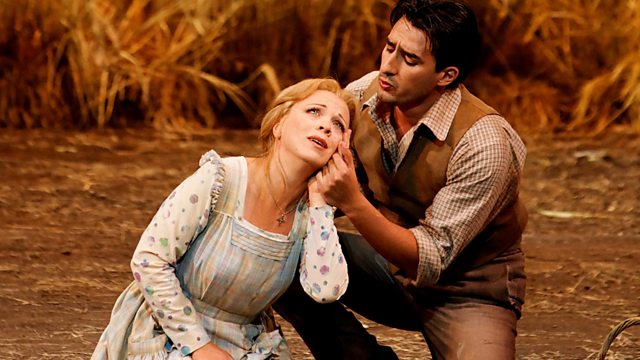 Penny Gore presents Gounod's Mireille. When a young Provencal woman falls for her social inferior a tale of thwarted love, death, violence and the supernatural unfolds which inexorably leads to an unhappy ending. Albanian soprano Inva Mula takes the title role and the versatile Marc Minkowski conducts. Recorded at the Palais Garnier, Paris last September.
Mireille ..... Inva Mula (soprano)
Vincent ..... Charles Castronovo (tenor)
Ourrias ..... Franck Ferrari (baritone)
Ramon ..... Alain Vernhes (baritone)
Taven ..... Sylvie Brunet (mezzo)
Vincenette ..... Anne-Catherine Gillet (soprano)
Andreloux ..... Sébastien Droy (tenor)
Ambroise ..... Nicolas Cavallier (bass-baritone)
Clémence ..... Amel Brahim-Djelloul (soprano)
Le Passeur ..... Ugo Rabec (bass)
Paris National Opera Chorus & Orchestra
Marc Minkowski, conductor.
Last on