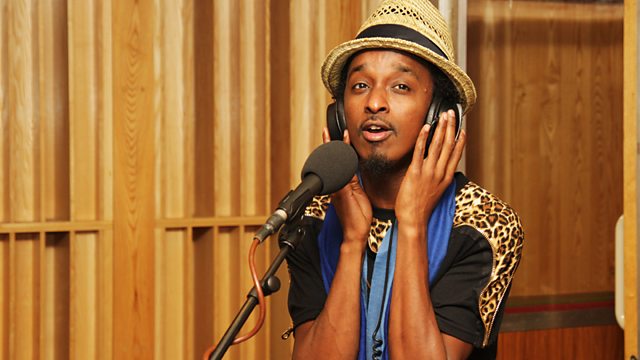 K'naan in the Live Lounge
Jo has all sorts of treats this weekend. Top Ten tunes, Tennis, celebrity guests and recipes.
You'll recognise K'naan from his Chart topping World Cup hit Wavin' Flag. Today he's in the Live Lounge talking to Jo about his life in Somalia and love of Hip Hop.
It's almost Wimbledon time. So, Jo and some of her fellow presenters went down to the courts to get a lesson from Greg Rusedski.
Plus, Gizzi Erskine from Channel 4's Cool Yourself Thin shares a special recipe with Jo.