Add music you love and enjoy it with
Barry White

You're The First, The Last, My Everything

Barry White - The Collection, Mercury

(CD Single), Brushfire Records, 1

Queen

Friends Will Be Friends

Queen - Greatest Hits II, Parlophone

MOIRA'S GOLDEN OLDIE

The Who

You Better You Bet

The Who - Who's Better, Who's Best, Polydor

The Waterboys - Room To Roam, Ensign

Billy Joel

Movin' Out (Anthony's Song)

The Stranger, Columbia, 1

The All Time Greatest Rock Songs ..., Columbia

Gonzalez

I Haven't Stopped Dancing Yet

Greatest Hits Of The 70's (Various), Disky, 4

GOBSMACKER #1

Boston

More Than A Feeling

Rock Of America (Various Artists), Trax Label

GOBSMACKER #2

Burning Hearts (Various Artists), Telstar

Various Artists - Untitled, Global Records & Tapes

Lena

Satellite

(CD Single)

Seal

Kiss From A Rose

Batman Forever O.S.T. (Various Artists), ZTT, 7
Today's Show: Last Night My Wife Said In Her Sleep...

..."Well It's Never Looked That Good Before" - I Can't Wait To Ask Her What She Might Have Been Referring To...

Today's show was dedicated to anyone who lays down each night with a sleep talker

Today's Show Starred:

Christine Wheeler from Dunstable who turned 60 today

Hannah Plimmer from Pontefract who finished studying at York Uni today

Alexander and Alice Shirley from Chester who celebrated their blue sapphire wedding

Claudia Codin from Filching who went for a picnic on the Downs with visitors from a London school

Alfie Smith from Swindon who met Henry Winkler (AKA The Fonz)

Major General Sir Evelyn Webb-Carter who is the Chief Executive of ABF, The Soldier's Charity

Graham Shepley from Manchester who chose today's Gobsmackers

Reverend Sharon Grenham Toze who helped us Pause For Thought

Mim Hayward from Bristol who said "Ello Ello Ello"

Alan Mumford from Ludlow who said "Hello Hello Hello"

Susy Kelly from Stratford-Upon-Avon who said "HEEEEEEEEEELLLOOOO"

Pause for Thought

From Rev'd Sharon Grenham Toze, Anglican Vicar and Prison Chaplain

Last week I met a retired vicar who'd spent much of his working life ministering to gang members and 'people on the street' as he described them.

Some years ago he took a 3 month sabbatical. Instead of using the time for a retreat, or maybe some study and a bit of a holiday, he spent the entire time living anonymously as a vagrant. Literally, on the street, not knowing where his next meal was coming from.

Despite all his experience in the area, he said it really opened his eyes to what that kind of life was actually like. Very much a case of you don't know what it's like till you've been there.

Well I've never done anything as dramatic as that, but I've learned a lot in recent weeks about a different kind of life too. I hurt my leg when I was out running, and for a few days could only get about on my hands and knees, or in a wheelchair.

It was really frustrating, but quite scary too, being so reliant on other people, and not being as physically able as I'm used to being. I'm getting better now, but for some people that's what life is like day in day out. You don't know what it's like till you've been there.

You can apply the same principle to behaviour too. There's a saying you may have heard of 'don't judge others, lest you be judged'. Well in lots of ways human beings have to make judgements all the time – how would we ever decide anything otherwise?

But perhaps we need to be careful about the things we base our judgements on. You know I'm a prison chaplain, so you can imagine I meet all kinds of people, in all kinds of trouble. But something that's drummed into us from the start, and something that's part and parcel of my work as a priest, is that everyone has their story, and, in the words of another well-known phrase, 'there but for the grace of God go I'.

There isn't an excuse for criminal behaviour, but there may well be an explanation, and a wrong turn could happen to any one of us, faced with the same circumstances.

Well, we don't all have the same experiences as each other, and it's impossible to understand completely what life is like for everyone else.

But we can use a bit of imagination, and have enough humility to accept that we don't really know what it's like till we've been there…..
BBC Playlister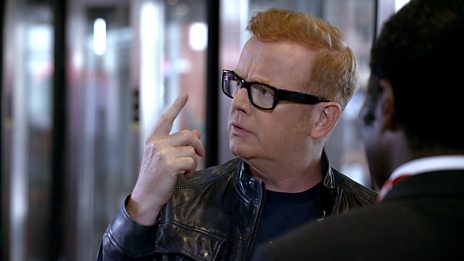 Chris has a song stuck in his head - but what is it? That's why he needs BBC Playlister!
500 WORDS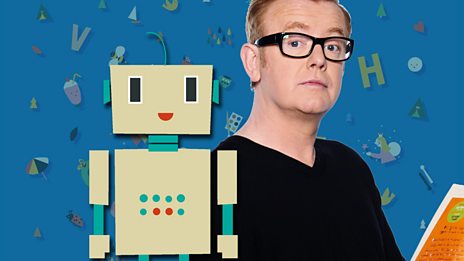 Featuring celebrity videos and top writing tips!
Podcast
Catch up with the latest Breakfast fun with Chris Evans. Hear the best stories and the biggest…