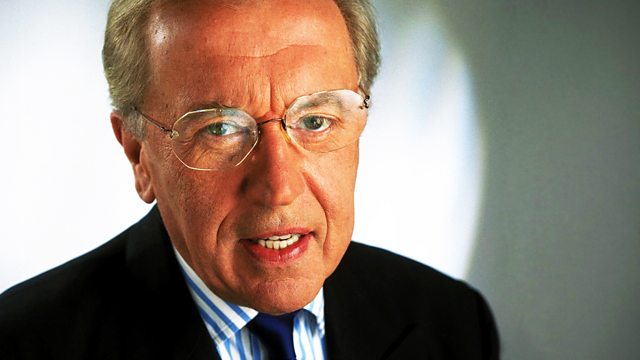 Frost on Satire
Sir David Frost presents an investigation into the power of political satire with the help of some of the funniest TV moments of the last 50 years.
Beginning with the 1960s and That Was the Week That Was, he charts the development of television satire in Britain and the United States and is joined by the leading satirists from both sides of the Atlantic. From the UK, Rory Bremner, Ian Hislop and John Lloyd discuss their individual contributions, while from the US, Jon Stewart analyses the appeal of The Daily Show, Tina Fey and Will Ferrell talk about their respective portrayals of Sarah Palin and George W Bush, and Chevy Chase remembers how Saturday Night Live turned them into huge stars.
All of them tackle the key question of whether satire really can alter the course of political events.
Credits
| Role | Contributor |
| --- | --- |
| Presenter | David Frost |
| Executive Producer | Trevor Poots |
| Director | Andrew Fettis |
| Producer | Andrew Fettis |