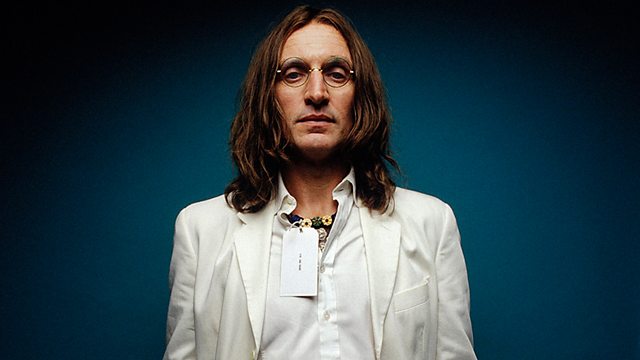 Christopher Eccleston as John Lennon
Listen in pop-out player
With Kirsty Lang.
Andrew Collins reviews two portrayals of music stars with problems. In the film comedy Get Him to the Greek, Russell Brand reprises his role as fictional rock star Aldous Snow from Forgetting Sarah Marshall, and in the forthcoming BBC Four drama Lennon Naked, Christopher Eccleston plays John Lennon.
Shadowball is a new jazz opera written by pianist Julian Joseph and novelist Mike Phillips, about race, jazz and baseball in 1930s America. Joined by singer Cleveland Watkiss, they talk about composing and performing the show with schoolchildren, and plans for a UK baseball league.
E3 - Electronic Entertainment Expo - is the annual video game industry trade show in Los Angeles, where leading manufacturers reveal their visions for the future of gaming. Johnny Minkley reports.
Rick Riordan is the best selling American author of the Percy Jackson and the Olympians series of books for children, the first of which, Percy Jackson and the Lightning Thief, is also a film starring Uma Thurman. Now Riordan has written The Red Pyramid to launch The Kane Chronicles, a new series inspired by Egyptian mythology.
Producer Helen Roberts.
Last on