The Scissor Sisters

Night Work by The Scissor Sisters is out next Monday, June 28. They'll be performing at the Glastonbury Festival on Saturday, with coverage on BBC3 and 6 Music.

Neil Gaiman

The Graveyard Book by Neil Gaiman, Illustrated by Chris Riddell, is out now in paperback.

The CILIP Carnegie Award for Children's Writing

The Art Fund Prize

The Art Fund Prize will be announced on Front Row next Wednesday, 30 June.
Front Row's Cultural Exchange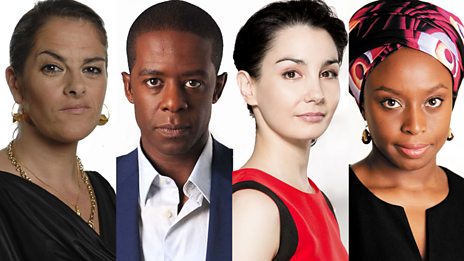 Seventy-five leading creative minds choose a favourite cultural work.