Add music you love and enjoy it with
Jane discusses the issus with Dr. Samantha Callan, Chair, Family and Early Years Work Centre for Social Justice; and Kitty Ussher, Chief Economist, Demos.

Julia Webb-Harvey who worked for Mosac, a charity that supports non-abusing parents, Consultant Child Psychiatrist, Eileen Vizard and Lauren, whose daughters were sexually abused discuss.

Jane talks to two authors - Patricia Morrisroe set out to find a solution to her chronic insomnia, while Dr Nerina Ramlakhan has developed what she calls an essential sleep toolkit.
The Budget: Family benefits - what could be cut?

The Chancellor announces his emergency budget in the House of Commons tomorrow. This government has committed to tackling the £156 bn public deficit through spending cuts rather than tax rises. Some commentators are expecting it to be the most austere for 30 years.
So what is likely to be the impact on families? Jane discusses the issus with Dr. Samantha Callan, Chair, Family and Early Years Work Centre for Social Justice; and Kitty Ussher, Chief Economist, Demos.

Adult Sleeping Problems

Jane talks to two authors, about what stops people getting a good night's sleep, and what practical steps can be taken to improve things: from preparing your cave and breath surfing; to hypnotism and psychotherapy. Patricia Morrisroe set out to find a solution to her chronic insomnia, while investigating the history and meaning of sleep; while Dr Nerina Ramlakhan has developed what she calls an essential sleep toolkit in her book Tired But Wired.
Tired by Wired - Dr Nerina Ramlakhan
Wide Awake, A Memoir of Insomnia - by Patricia Morrisroe

Child sexual abuse – how parents cope

Nothing can prepare a parent for the discovery that their child has been sexually abused. Many find themselves thrown into a situation that they have no idea how to handle, and struggle to cope with their own devastation as well as being unsure how best to help their child start to recover. Julia Webb-Harvey worked as a volunteer for Mosac, a charity that supports non-abusing parents in this situation, and has written a book about some of their experiences. She talks to Jane along with Consultant Child Psychiatrist Eileen Vizard about how parents can best help their child and their family overcome the trauma of sexual abuse. Jane also talks to Lauren, whose daughters were sexually abused by her former partner.
Hurt, by Julia Webb-Harvey, is published by Live It Publishing
Woman's Hour Power List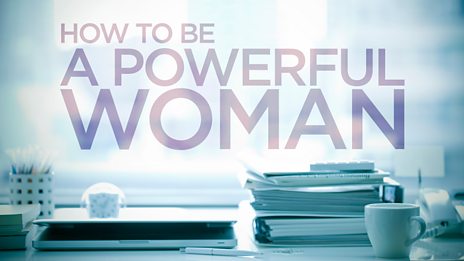 Superstars, polititians, CEOs & entrepreneurs grace the inaugural Woman's Hour Power List
Free downloads
Discover cooking techniques and tips to help you perfect your cooking know-how. Jenni Murray and…

Which women have the biggest impact on Britain's economy, society, politics and culture today?…

Woman's Hour brings you the big celebrity names and leading women in the news, with subjects ranging…