Music and featured items
25 items
Add music you love and enjoy it with
Gary is Chris' World Cup correspondent in South Africa - he gives us the latest.

Rupert Holmes

Escape (The Pina Colada Song)

Various Artists - Open Top Cars, Temple Records

The Rolling Stones - Forty Licks, Abkco

(CD Single), Tulsi Records, 2

Toploader

Dancing In The Moonlight

Onka's Big Moka - Toploader, Sony Soho Square

Sunny Side Up, Atlantic, 1

Moira's Golden Oldie

The Noveltones

Left Bank 2 (Vision On Theme)

The Sound Gallery Vol 2, Studio 2 Stereo, 11

U2

Mysterious Ways

(CD Single), Island

Neil Diamond - The Ultimate Collectio, Columbia/Mca

Hits Of 1971 & 1972 (Various Artists), Polydor

(CD Single), Universal Island, 1

New Order & England World Cup Squad

World In Motion

Snap It Up! (Various Artists), CBS

The Beatles

And Your Bird Can Sing

The Beatles - Revolver, Parlophone, 9

Cliff Richard - 40 Golden Greats, EMI

England The Album (Various Artists), Virgin

Rox

I Don't Believe

(CD Single), Rough Trade, 1

Gobsmackers #1

Gobsmackers #2

Queen

We Will Rock You

News Of The World, Island, 1

Mika

Grace Kelly

(CD Single), Casablanca

Driving Rock (Various Artists), Global Records & Tapes

(CD Single), Cruz Music, 1

Bob Marley

and

The Wailers

Could You Be Loved

Bob Marley & The Wailers - Legend, Island

Muse

Starlight

(CD Single), Warner Bros
Today's show was entitled: It All Kicks Off In Around 8 Hours

Today's show was dedicated to anyone who is having a World Cup Party or an Anti World Cup Party!

Pause for Thought

From Rev'd Ruth Scott, an Anglican Vicar in Richmond

One of the things I've wanted to do since I was a child is to see the Aurora Borealis, the Northern Lights.

I find that kind of extraordinary natural phenomenon utterly spellbinding. Even a rainbow will have me rushing from the house in sheer delight.

Some years ago after visiting the Isle of Staffa for the first time, I was on the boat back to Iona when a huge rainbow arched from the island to the mainland.

For lots of reasons it felt like my dad, who'd died not long before that, was letting me know everything was OK between us. Fanciful, I know, but I found comfort in the thought.

In the ancient story of Noah's Ark the rainbow is a symbol of reconciliation. Archbishop Desmond Tutu used that image when he spoke of post-apartheid South Africa as the 'Rainbow Nation'. In a way it's a paradoxical symbol for unity, isn't it?

After all, we only see rainbows when the rays of the sun are refracted by rain. The water splits the light into its component colours so a rainbow is more symbolic of division than unity. Or maybe we can understand it as a magical glimpse of all the usually invisible colours that make up life-giving light.

Today is the start of the World Cup in South Africa. There'll be football teams kitted out in most of the colours of the rainbow, and men of every creed and continent. In this extravaganza we can celebrate our differences but it's also important to see beyond the labels we apply to one another.

After all we're connected by a common humanity. Like the colours of the rainbow our diversity is beautiful, but what really matters are the human qualities we share, like the capacity to love and care, to act justly, to build peace, to be joyful and to laugh at our own folly.

Chris, at that level, our different 'colours' cease to be significant, and we can be as life-giving as un-refracted light.

Today's show starred:

Si and Becky Turner from Glasgow who are taking possession of their first flat

Nicola Croft from Gillingham is preparing for her summer Fair

Alice Lazenbury from Wiltshire is 99 for just one more day!!!

Matthew Bullions from Perthshire had his school sports day

Michael Sankey from Waltham Abbey is going to see a Brian Cox lecture today

Tim Hayes from Southend who chose today's Golden Oldie

Matthew Bond from Solihull who is going to be England's Mascot at South Africa tomorrow

Gary Lineker from South Africa who was our World Cup Correspondent

Phil Jones in Cumbria made today's Mega-Phone-Call

Sue White, Kennel Club Show Agility Judge was the Mystery Guest

Callum Hull from Glasgow chose today's Gobsmackers

Rev'd Ruth Scott gave us reason to Pause For Thought

Stuart Murphy from Merseyside said "allo my lover"

Tony Blythe from Northampton said "Hello me ducks"

Alex Butterfield from Somerset said "Hello-o-ooo-oooo-hello!"
500 WORDS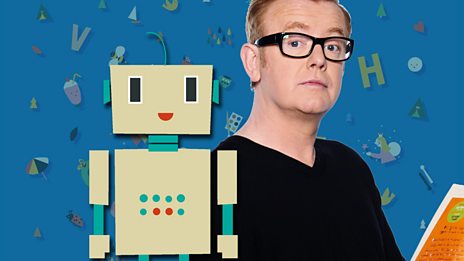 Featuring celebrity videos and top writing tips!
Free download
Catch up with the latest Breakfast fun with Chris Evans. Hear the best stories and the biggest…