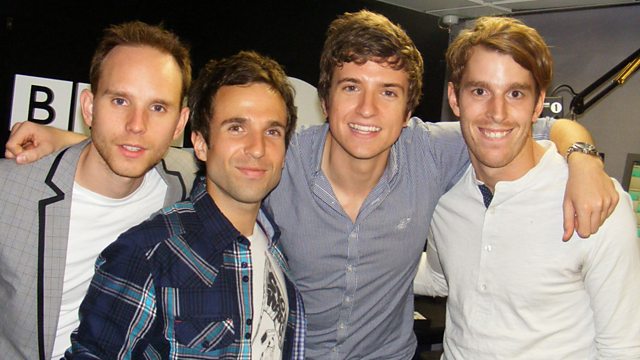 Monday - The Hoosiers are here with their new single!
The Hoosiers popped by to drop off their new single called 'Choices'. They say that they're sounding 'current and futuristic', and we happen to agree.
David Garrido's in South Africa for the World Cup. He's been a busy boy updating his online diary, meeting his pet fans and catching up with Geoff Hurst.
Plus, Greg played you the album chart highlights for the week ahead.
This Week's Most Popular Tracks
Most added tracks from this show