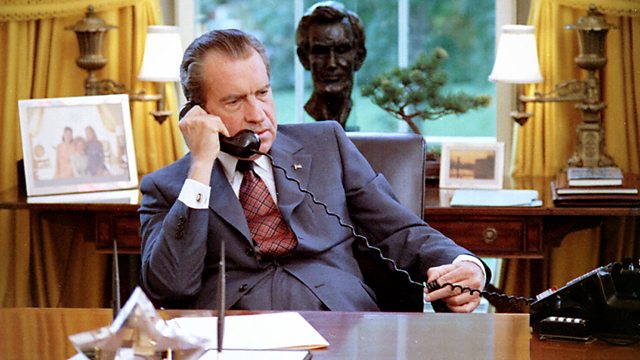 Nixon in the Den
Leading historian David Reynolds takes a fresh look at the controversial career and embattled presidency of Richard Nixon.
Reynolds argues that Nixon was genuinely successful as an international statesman, with his historic visits to communist China and the Soviet Union helping to thaw the Cold War. Yet behind the scenes, Nixon's diplomacy was a story of intrigue and rivalry. The methods that won him acclaim on the international stage also doomed his presidency in the infamous Watergate scandal.
An intimate psychological profile, the film reveals how Nixon was driven by a deep inferiority complex and ruthless ambition to escape a loveless, impoverished background. Nixon clawed his way to the most powerful job in the world yet could never shake off this past.
With the help of Nixon's scribbled memos, audio recordings and rarely seen home movie footage and photos, the film throws new light on Nixon's obsessive secrecy, relentless deception and paranoid mistrust of key aides, especially his foreign policy adviser Henry Kissinger.
Shy and tortured, Nixon ran his presidency largely from a hideaway office across the road from the White House. The film recreates this, his 'den', the place where Nixon dreamed of greatness but was haunted by his demons.
Credits
| Role | Contributor |
| --- | --- |
| Presenter | David Reynolds |
| Director | Russell Barnes |