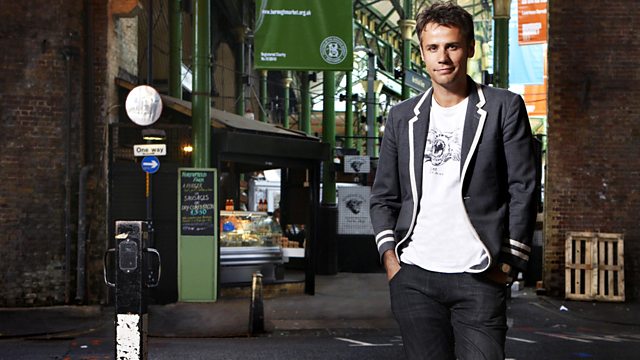 07/06/2010
Mary Portas has made a career out of making over failing shops. Her new series 'Mary Queen of Shops' starts with what she admits to be a complete disappointment. She tells Richard why she had sleepless nights after failing to turn around a bakery in West London
She also starts a debate about whether supermarkets bake their own bread on site.
Alexander McCall Smith created 'The No 1 Ladies' Detective Agency' but he talks to Richard about his new book, the second in the Corduroy Mansions series, The Dog Who Came in From the Cold.
After winning a Bafta last night (ok he didn't really, but he appeared in 'The Thick of It', which won 3 Baftas) - Richard asks Ian Hyland from the News of the World what he thinks about the awards. He's also joined by Diederick Santer who's the Executive Producer of Eastenders - the show won a Bafta for best continuing drama.
And Richard's obsession this week is cookery programmes. He asks why are there so many of them and how can they possibly last.
There's also the latest from Cumbria police responding to claims they were slow in reacting to last week's shootings, and updates on England's friendly in South Africa.
Last on