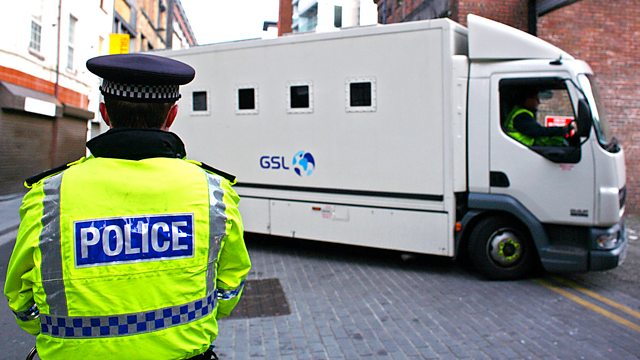 Cutting Sentences to Save Money
Listen in pop-out player
The Lord Chancellor, Kenneth Clarke, is considering whether cutting the number of prisoners in England and Wales can help him deliver the cuts in spending he needs at the Ministry of Justice. Joshua Rozenberg asks if judges could help achieve such savings by changing the way they deliver sentences.
In his first broadcast interview, the chairman of the newly-created Sentencing Council of England and Wales, Lord Justice Leveson talks about how it does its work and how far it affects the way judges decide the penalties for individual offenders. He explains why he thinks it is important for the sentence to be served for a crime committed in different areas to be determined by a consistent approach - while accepting that the final sentence may still differ from one offender to another.
By contrast, Vivien Stern, the leading criminologist, explains why she worries that consistency is damaging to judicial independence and creativity. Jack Straw, the Justice Secretary in the last Labour government, tells Joshua why he set up the Council and how far he thinks politics - and the pressure for cuts - may influence its work. Dame Anne Owers, the Chief Inspector of Prisons, explains the unique problems caused by the unplanned rise in the number of prisoners serving indeterminate sentences.
Last on