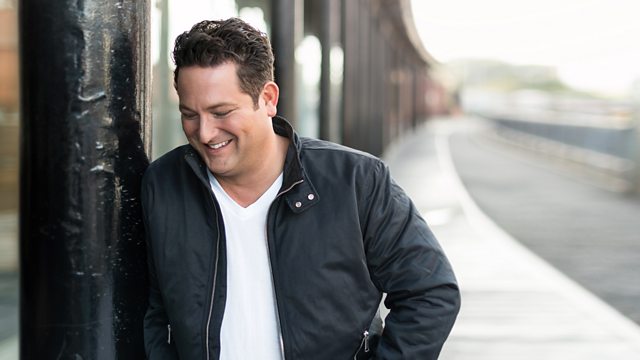 World Cup Listener Sweepstake 2010
Chris shares his Hey On Wye Literary Festival stories with you which include a run in with a farmer and a book shop owner. Sounds like a series of 'The Last of The Summer Wine'.
As the World Cup is fast approaching Chris gets his listener World Cup Sweepstake into full swing. Thank you very much to everyone that put their names forward. There's no prize for the winning team, it's all about the taking part and having pride in your team!
Here are your allocated teams.
Brazil
Red Roger - Brighton
Bobbins - Chesterfield
Hurler
Spain
Hannah
Waynster - Amsterdam (Netherlands)
Neil McGwin
Portugal
JJ The Skinner Chilts - Winsford
Chris Barr - Adelaide (Australia)
Anthony - Carmarthen
Holland
Monica - Tenbridge
Tony - Melbourne (Australia)
Nash - Bournemouth
Tony
Italy
Ted Dooley - Norwich
Simon Jones - Aylesbury
Alpeshmistry
Germany
Jolyon Gibbs - Wootton Bassett
Brynstero - Liverpool
Rob & Michelle - Devon
Argentina
Michael - Maldon
Paul Jasper - San Francisco (USA)
Col - Kent
England
Sonny Walkman - Prestwich
Chris The Postie - Wimblodon
Greg - Crewe
France
Miranda Kitten - Long Whatten
Mikel - Cockermouth
Joy - Bromley
Greece
Dom Maguire - Southend
Bergermeister - London
Andy - Edmonton
USA
Hoggy - Preseton
Nick - Greenwich
Phil The Haxby Baker
Chile
Ginger Iain - Handover
Chris Massey Leeds
Cathy - LA (USA)
Serbia
Eastend Moron
The Rammo - Northampton
Irish Rory - Surrey
Mexico
Ali - Tottenham
Rob - Newcastle
Stuart Parry, Sydney
Uruguay
Damian - Slough
Paul Hipflask - Wolverhampton
Bilbo & Kikat - Burghfield Common
Cameroon
Dave The Docker - Felixtowe
Barny's Boys - Carshalton
Maxine, East Ham
Nigeria
Wolfpeach - Seattle (USA)
John - Edmondson - Manchester
Chris - Beerish - Beer - Blyborough
Australia
Gater Codicote - Herts
Trish The Fish - Manchester
Matt - Brighton
Slovenia
Sue - Chesterfield
Paul - Sheffield
Wizz - Collingham - Notts
Switzerland
Fred Bear - Newbury
Alistair - Bongo - Shand - Loughborough
Mark Pierce - Sheffield
Ivory Coast
Drew Thompson - Watford
BeaDeville in Brighton
Paraguay
James Godfrey - Newport
Simon Whitehead - Hengoed
Algeria
Neil Wakefield
James Waters
Ghana
Leon - Leicester
Rolfy - Leeds
Denmark
Panther 121 - Liverpool
Sue - Leeds
Slovakia
Nick - Cardiff
Alex - Norwich
Honduras
Hawkeye - Stafford
Japan
Chippy - Basingstoke
Rockandroll - Greenwich
South Korea
Lisa - South Wales
Shadowcry - Birmingham
New Zealand
Law in Cambridge
Em - Edinburgh
South Africa
Robin Fello - Dorchester
Harry - Malton
Val, Halifax
North Korea
Hoppy - Milton
Carman - Wolverhampton
Last on