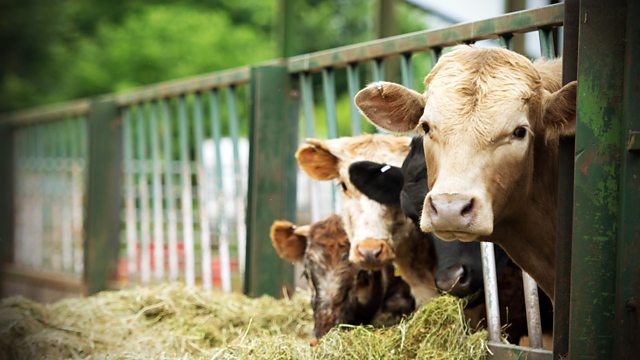 17/06/2010
Jim's in the shop covering for Jill, who's on a jaunt to Shropshire with Peggy and Christine. Well-meaning Jim has overlooked some out-of-date food items still on sale. Susan complains to Neil about these "amateurs", but Neil points out that tonight's tribute for Sid will take her mind off of it. It puts things in perspective.
Clarrie reflects that it'll be strange having a party for Sid without him there. It should be lively though, with the Edgeley Morris team in attendance. That reminds Caroline she must thank Eddie for the surge in her business. She mentions the old friend she bumped into, a chap called Marcus who she once went with on a date to an antiques fair.
Later, it's crammed at the Bull. Lilian reminds everyone that Sid's funeral is at 11pm their time. They should spare a thought for Jolene, Kathy, Fallon and all of Sid's family who are in New Zealand. The party spills outside, where Eddie admits to Neil that he held a torch for Jolene for years. Eddie gathers everyone together and gives a short, personal, reading. Clarrie kisses him and tells him he's no longer in the doghouse - life's too short.
Last on