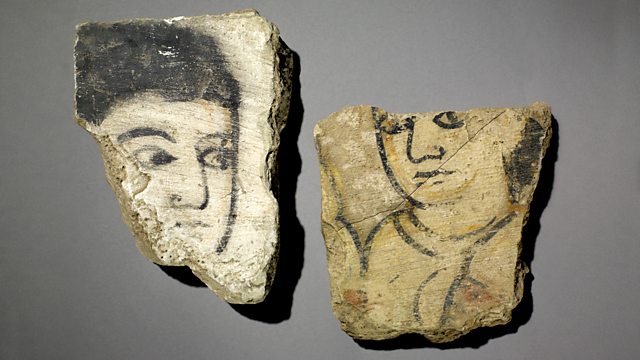 Harem wall painting fragments
Listen in pop-out player
Neil MacGregor's world history as told through objects at the British Museum. This week, he is exploring life and intrigue in the great courts of the world at the same time as the European medieval period. Today he is with the women of Samarra in Iraq. This ancient city, north of Baghdad, was once home to the Abbasid court and was one of the great Muslim capitals of the world. Portraits from a mural in the palace harem offer a vivid insight into the lives of the rulers and the slave women whose job was to entertain them. What was life really like in this great court?
The historian Robert Irwin, an expert on the tales of the Arabian Nights, looks at how the reality of life in the harem matches the sensual fantasy that has become associated with the period. And Amira Bennison, of Cambridge University, explains what conditions were like for the women of the harem and the qualifications they needed just to get there.
Producer: Anthony Denselow.
Last on