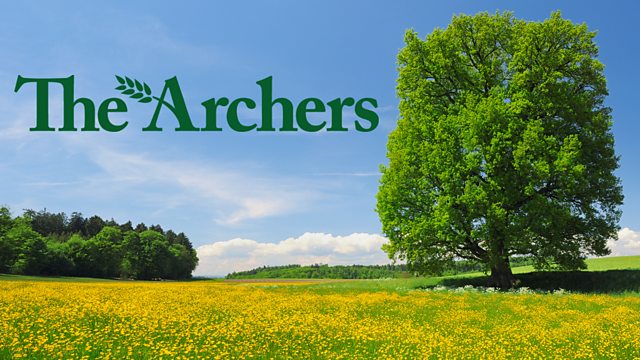 13/06/2010
Fallon is deeply grateful when Kathy offers her Kenton's plane ticket but is concerned about the Bull. When Kathy arranges cover with the brewery, Fallon gets quite emotional, and can't wait to see her Mum. She thanks Kathy but Kathy's just as grateful to Fallon. It'll mean a lot to Jamie too. He needs all the support he can get.
As the visitors gather for Open Farm Sunday, Bert's pockets clank with farm bits and pieces. His stories cause quite a stir, but graphic descriptions of the gin trap are too much for some. David and Ruth also get good responses, and the children enjoy Pip's map stick idea. Even Josh enjoys getting involved.
Tony's pleased with the tours of their waste water site, but hears a lot of visitors commenting on things being a muddle at Grundy's Field. Ruth's heard someone mention the facilities there too.
With the day successfully over, Ruth suggests Pip can get on with her biodiversity project tomorrow. Pip's got other ideas. She's keen to make some extra cash so will be weeding carrots at Bridge Farm. David and Ruth are delighted that Pip threw herself into the open day. It almost feels like they've got their old Pip back.
Last on