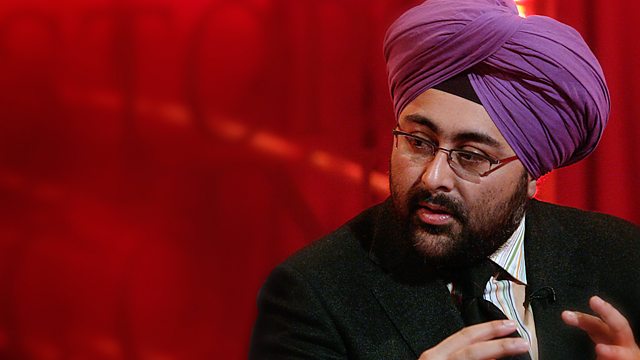 13/06/2010
Hardeep Singh Kohli makes his selection from the past seven days of BBC Radio
It's difficult in a week festooned with the frivolity of football NOT to mention the beautiful game. Hardeep Singh Kohli's Pick of the Week selects some more unusual angles on the game from as far afield as Milan, Robben Island and the Highlands of Ethiopia. There's a beautiful feature about the tragic demise of Schumann, an exploration of the iconic interviewing skills of David Frost and Nicholas Parsons recalling his days in Glasgow.
Pick of the Week. It picks the week.
Today - Radio 4
The Power and the Passion - World Service
Football's Freedom Fighters
The Carabinieri Art Squad - Radio 4
Thoroughly Modern Mary - Radio 4
Philip and Sydney - Radio 4
Start the Week - Radio 4
Hello, Good Evening and Welcome - the David Frost Story - Radio 4
High Hopes - Radio 4
The eSportsmen - Radio 4
Doon the Watta - Radio 4
If I Loved You - Radio 4
Robert Schumann and the Music of the Future - Radio 4
Home Thoughts From Abroad - Radio 4
PHONE: 0370 010 0400
FAX: 0161 244 4243
Email: potw@bbc.co.uk or www.bbc.co.uk/radio4/potw
Producer: Cecile Wright.
Last on