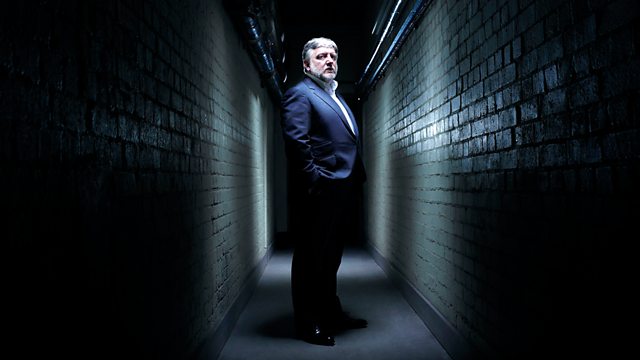 Simon Russell Beale stars as the intelligence officer George Smiley and Patrick Malahide as Ned in a three-part dramatisation by Robert Forrest of John le Carre's classic novel.
Part 1: The Berlin Wall is down, the Cold War is over, but the world's second oldest profession is very much alive. Smiley accepts an invitation to dine at the Sarratt training school with the eager young men and women of the Circus' latest intake; and over coffee and brandy, by flickering firelight, he beguilingly offers them his personal thoughts on espionage past, present and future. In doing so, he prompts Ned, one of his former Circus colleagues and the pilgrim of the book's title, into a searching examination of his own eventful secret life.
Bill Haydon ..... Michael Feast
Toby Esterhase ..... Sam Dale
Stephanie ..... Ruth Gemmell
Ben Cavendish .... Dan Stevens
Personnel ..... Nigel Hastings
Bella ..... Keely Beresford
Producer Patrick Rayner
This production concludes BBC Radio 4's major undertaking of dramatising all of the eight novels that feature the spymaster George Smiley, played throughout by Simon Russell Beale.
Last on
More episodes
Previous
You are at the first episode