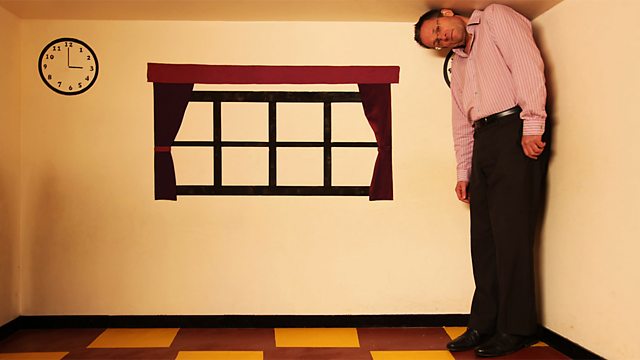 Michael Mosley takes an informative and ambitious journey exploring how the evolution of scientific understanding is intimately interwoven with society's historical path.
We now know that the brain - the organ that more than any other makes us human - is one of the wonders of the universe, and yet until the 17th century it was barely studied.
The twin sciences of brain anatomy and psychology have offered different visions of who we are. Now these sciences are coming together and in the process have revealed some surprising and uncomfortable truths about what really shapes our thoughts, feelings and desires.
And the search to understand how our brains work has also revealed that we are all - whether we realise it or not - carrying out science from the moment we are born.
Last on
Michael Mosley holds a human brain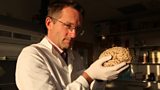 As part of this week's episode, Michael visited the Thomas Willis Oxford Brain Collection. Named after one of the characters in the programme - a 17th Century doctor who led the way in brain research - the brain collection provides brain tissue samples to scientists working on such conditions as dementia and autism.
Thomas Willis Oxford Brain Collection research into dementia
Credits
| Role | Contributor |
| --- | --- |
| Presenter | Michael Mosley |
| Director | Nigel Walk |
| Producer | Nigel Walk |
| Executive Producer | John Lynch |
| Producer | Aidan Laverty |
Buy online
Buy online
Available on: DVD or Blu-ray
From suppliers including: Amazon DVDs, base.com