Add music you love and enjoy it with
This Year's Love (Various Artists) C, Global Television

Fantastic 80's Go For It! - Various, Parlophone

Rox

I Don't Believe

(CD Single), Rough Trade, 1

The Cream Of Eric Clapton, Polydor

The British Invasion Vol.7, Rhino

(CD Single), Universal Island, 1

The Cars

Just What I Needed

The Cars - Greatest Hits, Elektra

Pilot

Magic

25 Years Of Rock'n'Roll Vol.2 (1974), Connoisseur Collection

Queen

Hammer To Fall

Queen - Greatest Hits II, Parlophone

Train

Hey, Soul Sister

(CD Single), Columbia, 1

The Ultimate Party (Various Artists), Hit Label

The Old Skool Reunion (Various Artis, Global Television

(CD Single), Brushfire Records, 1

The World Of Sheena Easton, EMI

Now 1986 (Various Artists), Now

(CD Single), Mosley Music/Interscope Records, 1
Pause for Thought

From Baroness Julia Neuberger

We went to an extraordinary concert last Saturday night, in Leamington.

It was a beautiful warm evening, but the mood was sombre because of the news. Yet there we were in All Saints Church in Leek Wootton, listening to Kosmos playing Jewish, Balkan, Roma and Eastern Mediterranean music, with accordion and three string players, with tangos and klezmer, and everyone humming and tapping their feet.

Leek Wootton is quite a respectable place in the heart of the Warwickshire countryside, and the village atmosphere is somewhat reserved, so it's not the kind of atmosphere I'd necessarily have expected. But these young players' enthusiasm was incredibly infectious, and even the most staid people there were grinning away, longing to get up and dance, and having real fun.

There is something hugely infectious about enthusiasm. It's a bit like 'Laugh and the world laughs with you, weep and you weep alone'. If you exude a sense of great love for what you are doing, others catch it from you- and then they feel enthusiastic, even if they hadn't thought they could get excited by it at all!

That's why brilliant teachers can enthuse children- and adults- with all sorts of subjects they had no idea they were interested in. That's why a really enthusiastic sports coach can get miracles out of unpromising young people.

That's why summer holiday theatre projects for disadvantaged children are so successful when done well- because the actors and facilitators are so enthusiastic about what they do they get the young people, who had never been to an opera in their lives, composing one and singing in it by the end of a week! So I think we need to appreciate enthusiasm more.

Instead of just telling teachers how to do what they have to do, we should be telling them they are wonderful. Instead of saying we want any old summer scheme to keep the kids off the streets, we should be praising those who run those schemes to the skies.

Instead of going to a concert and thinking it's a good enough way to spend an evening with a few friends, we should think about the huge effort the musicians are making, and be ready to be appreciative before we start. The message is this- if we want people to enthuse us, we need to be ready to be enthused. That means praising more and criticising less- and that would make a difference to how people feel about what they do- and make us more generous spirited.
BBC Playlister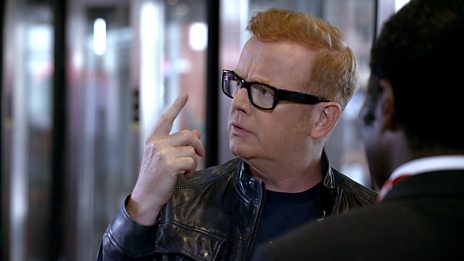 Chris has a song stuck in his head - but what is it? That's why he needs BBC Playlister!
500 WORDS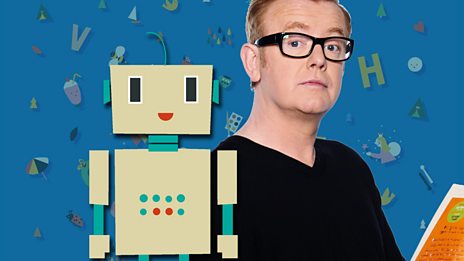 Featuring celebrity videos and top writing tips!
Podcast
Catch up with the latest Breakfast fun with Chris Evans. Hear the best stories and the biggest…