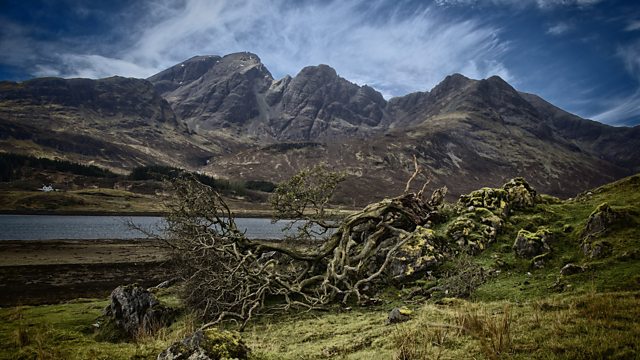 05/06/2010
Mark Stephen and Euan McIlwraith take you on one of the world's most spectacular railway journeys, on the steam train between Fort William and Mallaig. As well as learning about the history of the West Highland Line, they also explore the area next to the trainline.
Just as you draw out of Fort William, you encounter a fine piece of Victorian engineering in the form of Neptune's Staircase, a remarkable series of locks linking the Caledonian Canal to the West Coast.
The Viaduct at Glenfinnan has become synonmous with the Harry Potter films, where the Hogwarts Express puffed it's way through the spectacular countryside to take the young wizard back to school.
Just next to it, stands the Glenfinnan Monument, which marks the spot where Bonnie Prince Charlie raised the standard in 1745.
Aboard Shielas, Euan explores the length and breadth of Loch Shiel following the route the Prince was rowed up as he gathered the clans.
Further along the line in the shadow of Arisaig House, Helen Needham visits the bay where Bonnie Prince Charlie first landed on the mainland, and the cave where he hid awaiting the French ships to take him to safety.
A few miles West, and we encounter one of the most photographed and painted beaches in Scotland, the Sands of Morar.
And finally, we end our journey in Mallaig, a small industrial fishing port which was established in the 1800's to accommodate the herring industry.
Last on