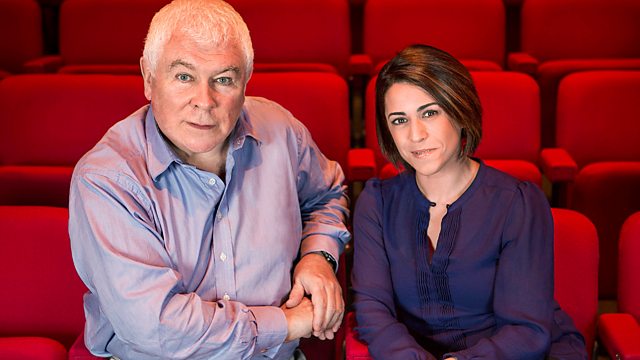 Schumann Birthday Celebration, Isabelle van Keulen
On Schumann's 200th birthday, pianist Julius Drake, mezzo-soprano Anna Grevelius and baritone Marcus Farnsworth celebrate the composer's life by singing a selection of his works live in the studio. On the 9th and 10th of June they will be joined in recitals at Middle Temple Hall by soprano Pumeza Matshikiza and tenor Robin Tritschler in honour of this anniversary.
Highly acclaimed violinist Isabelle Van Keulen will be performing a series of concerts with the Scottish Chamber Orchestra starting with a concert at Crear on the 9th of June, then the Isle of Arran on the 10th and Arrochar on the 11th of June. Isabelle will be directing the Scottish Chamber Orchestra with a programme of Mozart, Taktakishvili and Tchaikovsky.
Presented by Sean Rafferty.
Including at 5.40 the A-Z of Opera with O is for Operetta and at 6.40 your suggestions for operatic Os.
Main news headlines are at 5.00 and 6.00
E-mail: in.tune@bbc.co.uk.
Last on