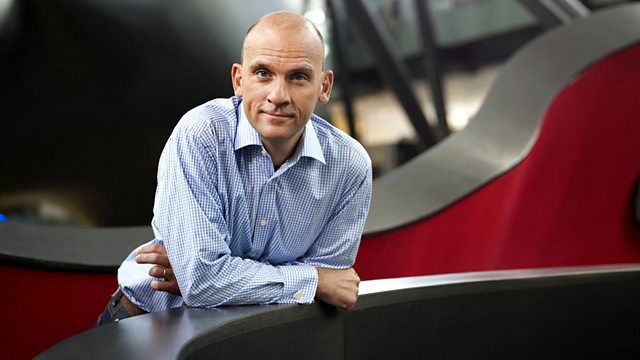 John Scofield Quartet
Jez Nelson presents US guitarist John Scofield in concert at the Cheltenham Jazz Festival. Now considered one of the top jazz guitarists in the world, early in his career Scofield played with Miles Davis and Charles Mingus, who spotted his talent for bringing together subtle improvisation with soulful blues playing, an innate funkiness and a rock sensibility. His current quartet features pianist Michael Eckroth, Ben Street on double bass and drummer Bill Stewart, playing everything from bebop and postbop through to Scofield's own compositions.
Born in 1951 in Ohio and raised in suburban Connecticut, Scofield took up guitar at the age of 11 and went on to study at Berklee College in Boston. Since making his recording debut with Gerry Mulligan and Chet Baker he has collaborated with many of the biggest names in jazz, including Pat Metheny, Charlie Haden, Bill Frisell and Medeski, Martin & Wood.
Presenter: Jez Nelson
Producers: Joby Waldman.
Last on