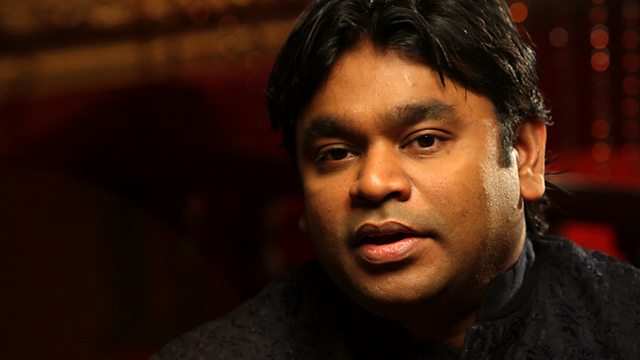 A Legend Before Slumdog
When A.R. Rahman won two Oscars for the film score of Slumdog Millionaire it shot him to international recognition.
But the man dubbed 'The Mozart of Madras' had been a phenomenally successful composer long before that. He has been a massive celebrity in India for the past 20 years, yet remains a shy and modest man who attributes his success to his Sufi faith.
Presenter Navid Akhtar meets A.R.Rahman and explores the role that spirituality and technology have played in his long career.
Still only in his early 40s, Rahman has produced chart-topping music for over 500 movies, countless catchy advertising jingles and even a West End musical Bombay Dreams, whose producer Andrew Lloyd Webber describes him as the 'most talented melodist of our time'.
Now he's being increasingly sought out by international film directors.
Since his spectacular debut as a film composer on Roja in 1992 (chosen as one of the ten top soundtracks ever by Time magazine), A.R. Rahman's prolific output has transformed and reinvigorated Indian film music, effortlessly introducing fusion elements from all over the world.
He has become the highest-earning music composer in India. The soundtracks are launched ahead of the films and become instant dance hits. Often his soundtracks have become chart-toppers even when the films flopped, selling out within hours of their release.
In the week that he completes an ambitious world tour at Wembley Arena, we discover what lies behind his success.
Producer: Mukti Jain Campion
A Culturewise production for BBC Radio 4.