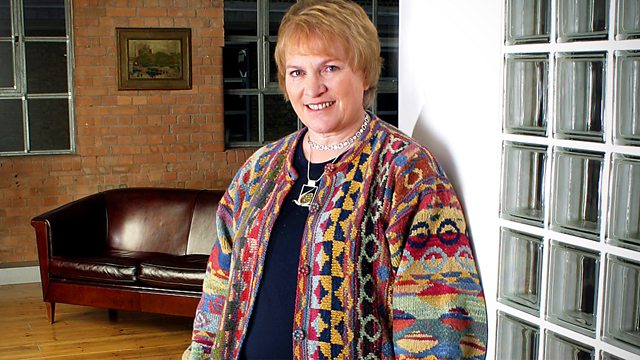 09/06/2010
Listen in pop-out player
This week Libby Purves is joined by Naoko Mori, Roy Moxham, Joanna Moorhead and Chris McDougall.
Naoko Mori is Japanese born actor, probably best known in the UK for playing Saffy's dotty best friend in 'Absolutely Fabulous' and more recently in the BBC's 'Torchwood'. She plays Yoko Ono in Lennon Naked to Christopher Eccleston's Lennon which portrays the star during the pivotal years of 1967-71. Lennon Naked is on BBC Four.
Roy Moxham is a former Conservator at Canterbury Cathedral archive who, in 1992, was struck by a story he read about Phoolan Devi, The Bandit Queen, who was being held in an Indian jail for eight years without trail. Appalled by her plight, he wrote to her and helped her in her fight for justice, travelling to see her each year before she was assassinated in 2001. He's written the story of their unusual friendship 'Outlaw - India's Bandit Queen and me', published by Ebury.
Joanna Moorhead is curating an exhibition of her surrealist cousin's works. Leonora Carrington, now 93, is the last living Surrealist. In 1937 she eloped to live with Max Ernst in Paris and became estranged from her family. In 2006, Joanna heard that Leonora was alive and well and still living in Mexico. She met her and has been back several times. An exhibition of Leonara Carrington's work is at Pallant House Gallery in Chichester.
Chris McDougall is an American sports journalist and runner. He was told by his doctor that he should give up running and get a bike when he went to discover the source of his leg injury. But he didn't, and instead went on a journey across America's border states in search of a bizarre Mexican tribe of ultra-runners, the Tarahumara. His book Born to Run is published by Profile Books.
Last on