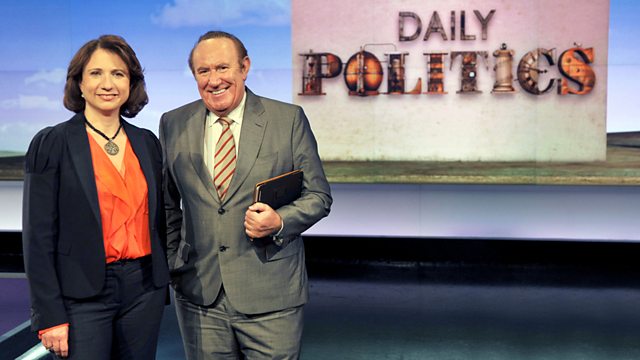 28/05/2010
Jo Coburn has the top political stories of the day.
The first test of the coalition's popularity occured overnight with the result of the Thirsk and Malton by-election. It was a convincing win for the Conservatives, and the Liberal Democrats pushed Labour into third place. Politicalbetting's Mike Smithson offers his thoughts.
The Labour leadership battle rumbles along, and so far only the two Miliband brothers have enough support to secure a nomination. How much choice will the Labour party have? The programme speaks to candidate John McDonnell.
Nuclear power could be a potential flashpoint in the coalition. The Conservatives want to replace Britain's nuclear power stations; the Liberal Democrats argue that investing in renewable energy is the way forward. There's a look at how the pair have squared that particular circle, and what the nuclear industry makes of it all.
Giles Dilnot has a round-up of the week's Top of the Political Pops.
Last on