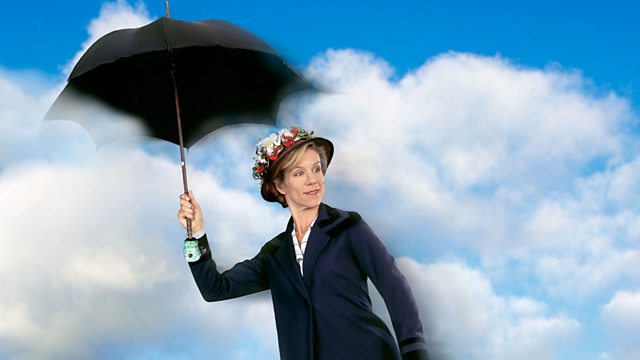 PL Travers - Mary Poppins
The story of the magical English nanny - poised, punctilious and practically perfect in every way. Starring Juliet Stevenson as Mary Poppins, who's set to transform the lives of Jane and Michael Banks.
After the Banks family's last nanny walks out in disgust, Mary blows in to number 17 Cherry Tree Lane in London. She's given a week's trial by the children's father, George - but says she'll only stay until the wind changes.
Dramatised by Hazel Marshall, this is the first ever radio adaptation - based on several Mary Poppins stories written by PL Travers. Co-starring Phyllida Law and Andrew Sachs, it was produced by David Ian Neville.
First broadcast on BBC Radio 4 in 1994.