Add music you love and enjoy it with
Autism and Mental Health

It has been an important week for autism. Last Tuesday (8th June) The National Autistic Society launched its campaign You Need to Know. Their objective is to raise awareness of the mental health problems that children with autism can experience – their research shows that 70% of children with autism have a mental health problem that often goes undiagnosed and untreated, because mental health professionals don't know how to treat them. And yesterday the Autism Genome Project published their results of a study that links autism directly to our genetic make-up. If this is the case then it opens up the possibility of much earlier diagnostic testing and targeted drugs. Dr Barbara McIntosh, co-Director of the Foundation for People with Learning Disabilities and Dr Judith Gould from the National Autistic Society's Lorna Wing Centre for Autism, join us to discuss the implications.

World Cup Woes

It's all over the news, and dividing the nation: the World Cup begins today and will apparently take over our screens and lives for a month to come. Excellent news of furious bonding and emotional rollercoaster rides for some; nightmares of statistics and unrecognisable names for others. Will Buckley wrote the novel The Man Who Hated Football, based on his own experiences of turning against The Beautiful Game, and will speak alongside Julie Welch, the UK's first female football writer whose articles she calls 'love poems to football'.

Cornelia Sorabji

Cornelia Sorabji was India's first woman barrister – she was called to the English bar in 1923, 31 years after she completed her law degree. Cornelia's story has remained largely untold probably because the course of Indian history did not go her way. Although fully Indian, Cornelia supported the British Raj and was a vocal opponent of Mahatma Gandhi. Now her nephew, Richard Sorabji, himself a distinguished philosopher, has written her biography. He wants to give Cornelia her rightful place in history, and the recognition she deserves for her pioneering work with Indian widows forced into a life of seclusion and for her sheer hard work and determination that got her against all odds a place at Oxford, a job in the British Civil Service, and finally her place at the Bar.

Opening Doors – The Untold Story of Cornelia Sorabji
by Richard Sorabji is published in Hardback by I.B. Taurus on
12th June 2010 priced £25
ISBN 9781848853751

Grandparents and Childcare

The charity Grandparents Plus issued a report last Tuesday that said the UK lags behind other European countries by failing to recognise the important role grandparents play in looking after children. According to their research 1 in 3 mothers in paid work relies on a grandparent for at least some childcare. Grandparents Plus would like to see policy initiatives to recognise the role they play - for example the transfer of part of the parental leave allowance to grandparents, or paid leave for grandparents to look after sick grandchildren. How would this fit with the new government's model of peeling back the state? And if spending cuts do hit public provision of childcare and schemes like SureStart, are grandparents going to feel more and more obliged to take up the slack? Sheila is joined by Sarah Wellard; Policy & Research Manager of Grandparents Plus, and Sarah Harper; Professor of Gerontology and Director of the Oxford Institute of Ageing.
Woman's Hour Power List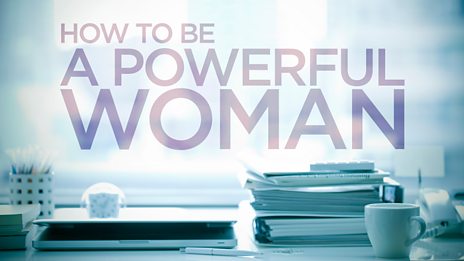 Superstars, polititians, CEOs & entrepreneurs grace the inaugural Woman's Hour Power List
Free downloads
Discover cooking techniques and tips to help you perfect your cooking know-how. Jenni Murray and…

Which women have the biggest impact on Britain's economy, society, politics and culture today?…

Woman's Hour brings you the big celebrity names and leading women in the news, with subjects ranging…