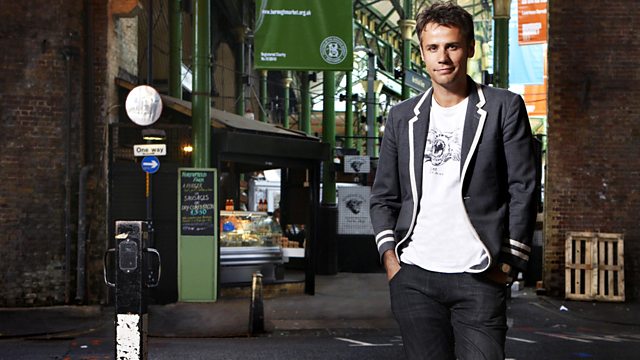 01/06/2010
Richard Hammond, presenter of BBC1's Top Gear and Total Wipeout, tells Richard about some of the escapades in his latest book Or Is That Just Me? And chats in detail about the impact of his brain injury following his 2006 high speed accident.
These are tricky times for some of Britain's leading companies. Nick Cosgrove with Allister Heath, editor of business paper City AM, assesses the difficulties faced by BA, BP and the Prudential.
We get a sneak preview of Capello's England squad announcement from reporter Dan Rowan
Acclaimed film director Guillermo Del Toro has stepped down from The Hobbit, after continued studio delays. Our entertainment reporter Colin Paterson explains the background.
What has been the impact of Israel's actions in the United States, Israel's closest ally? David Willis in Washington describes the mood in Washington - then Richard Perle former US assistant secretary of defense (and chairman of the Defense Policy Board Advisory Committee) gives a robust defence of Israel.
Foreign Secretary William Hague speaks live at RAF Northolt giving further reaction to events - including update on British nationals involved.
Plus, the week's TV highlights reviewed with Boyd Hilton and Kevin O'Sullivan. This week: a big week for ITV1's Coronation Street - with a week of special episodes - plus Terry Pratchett's Going Postal on Sky 1, Channel 4's Genius of Britain and Pulse, a new drama on BBC 3. Includes Alison King - aka Carla Connor in Coronation Street - on her role in the current siege storyline in Corrie.
Email bacon@bbc.co.uk. Text: 85058 (charged at your standard message rate). Twitter @richardpbacon.
Last on