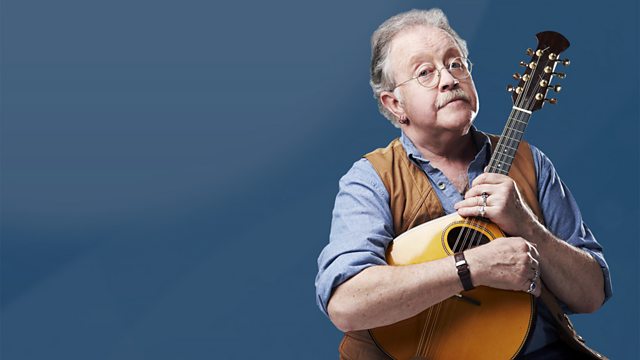 02/06/2010
Mike Harding presents an hour of the very best in folk, roots and acoustic music including news from the world of folk and the latest album releases. This week's show features an interview with singer-songwriter Jim Boyes, from the Northern English a cappella trio Coope Boyes & Simpson.
Since 1993 the all-male group's remarkable harmonies and unusual arrangements have won them commissions and plaudits from around the world.Their new album, As If, sees them return to contemporary songs and compositions after 2005's traditional collection Triple Echo.
Jim tells Mike about the powerful songs they're chosen to receive the CB&S treatment - including works by Michael Marra and Clive James - and the political subjects that have inspired their own songwriting. He also talks about the interesting process by which they arrange their voices, and the various projects they've been working on in recent years.
Coope Boyes & Simpson formed in the early 1990s after Barry Coope accompanied Jim Boyes on a record he was making with John Tams. Having previously been a member of vocal group Swan Arcade, Jim fancied a return to all-voice work and recruited Lester Simpson to complete the trio. Their subsequent career has included acclaimed collaborations with the author Michael Morpurgo and Flemish arts organisation Peace Concerts Passendale.
Last on