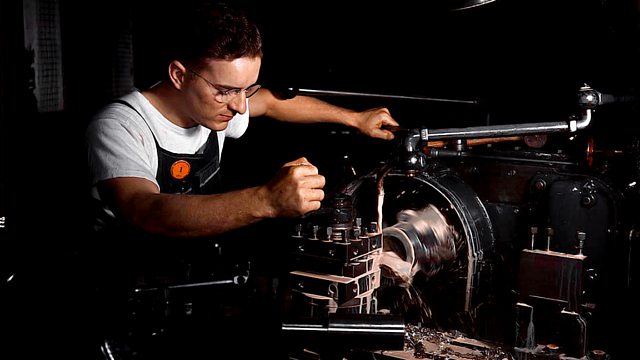 Man Made
Caroline Catz and Anthony Flanagan read a selection of poetry and prose, serious and light-hearted, celebrating the relationship between humankind, nature and machines.
The programme begins with a look at man's use of machinery through history, including words from Karl Marx and Charles Dickens, and music from Bach and the Beach Boys.
Meanwhile, poets Rudyard Kipling and Carl Sandburg look into the minds of machines and imagine how they must feel as they carry out their work. This leads down the shady avenue of artificial intelligence: the endeavour to create the perfect machine in man's image, an idea investigated by Science Fiction writer Philip K Dick. Interspersed are Olympia the doll's aria from Offenbach's Tales of Hoffmann, and music featuring telephones, typewriters and helicopters.
Philip Larkin's poem The Mower hints at the destructive power of machines, as he finds a mauled hedgehog in the blades of his lawnmower, while Kenneth Grahame's animal characters from The Wind in the Willows have a close encounter with an automobile. D.H. Lawrence ponders where it will all lead, and nature and the man-made dance together in the music of Messiaen.
Last on