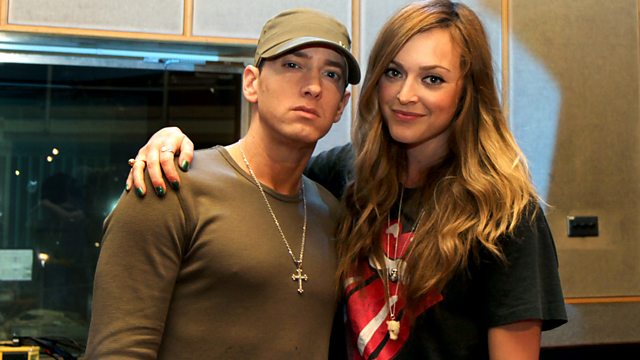 Eminem in the Live Lounge
In his first ever performance in BBC Radio 1's Live Lounge, Eminem performs his single Not Afraid and a special version of Stan/Forever.
He tells Fearne he's in good health and in a better place at the moment, and is enjoying performing his album on tour after all the work he's put into it.
He also talks about his admiration for Pink and Rihanna, who he worked with on the album.
Listen again to hear the full interview.