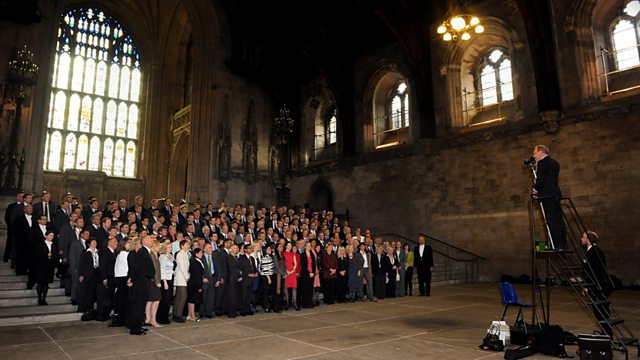 Westminster Newbies
This new parliament sees the largest group of entirely new MPs since the second world war. Referred to as "newbies" they enter parliament at a time when its reputation has never been lower and many changes are on the way which were not even anticipated during the election campaign.
Five new MPs from the three main parties have agreed to keep a record of their thoughts and impressions as they get to know their way round Westminster, and take part in the most thorough induction course ever offered to new MPs. None of them has had any any previous experience of the Palace of Westminster.
Sarah Wollaston was a GP before becoming Conservative MP for Totnes, Chi Onwurah (Labour, Newcastle Central) an engineer with Ofcom, Rory Stewart (Conservative, Penrith and the Border) a writer and diplomat, Ian Lavery (Labour, Wansbeck) President of the National Union of Mineworkers, and Dave Ward (Liberal Democrat, Bradford East) an academic and local councillor.
So what do they make of it, its traditions, its grandeur and its flummery?
Elinor Goodman presents their audio diaries. Producer: Marie Jessel.