Add music you love and enjoy it with
With The Beatles, Parlophone, 7

The Beatles: 1962-1967, Apple, 7

More Greatest Hits Of 80's (Various), Disky

Moira's Golden Oldie

Acuff-Rose Opryland Music: 50th Anniv, Acuff-Rose Opryland

Dancing In The Street (Various Artis, Universal Music Tv

Various Artists - Top Gear 2, Columbia

Keane and K'Naan

Stop For A Minute

(CD Single), Island, 1

The Kinks

Tired Of Waiting For You

The Kinks - The Definitive Collection, Polygram Tv, 6

The Greatest Hits Of 1977 (Various), Premier

(CD Single), Cruz Music, 1

Gobsmackers #1

Mad About The Boy: Ladies Sing The Bl, Crimson

Gobsmackers #2

Sunny Afternoon - Sound Of The 60's,V, Old Gold

Roots & Echoes, Deltasonic

The Paul Simon Anthology (Disc 1), Warner Bros, 10

(CD Single), 143 Records, 1

Jimmy Cliff - The Singles, BR Music

The Fratellis

Whistle For The Choir

(CD Single), Island
Today's show was entitled: You Don't Have To Be The Best To Beat The Best

Today's show was dedicated to anyone who's recently been thinking no but is now thinking yes!

Today's Show starred:

George Duncan from Iver-rurie is celebrating his 70th birthday

Susan and Bill Brand from the Forest Of Dean have been married for 25 years

Dan Cooper from Warwickshire is sitting his final two exams

Steffen Munro from Tain who played the bagpipes with a band

Kyla Burton from Nuneaton who is hosting a Club Penguin tea party

Ruth Cowan from Reading who chose today's Golden Oldies

Eric Rhodes from Knaresborough who made today's Mega-Phone-Call

Pat Cash was today's Mystery Guest

Tina Evans from Stafford who picked today's Gobsmackers

Rev'd Rob Gillion who gave us reason to Pause for Thought

Stuart Murphy from Ormirk who said "Hello"

Monty Mantle from Bristol said "Heellllo"

Richard and Janet Warnell from Darlington who said "Hellooooo"

Pause for Thought

Chris, I want to think about the child within. I was invited to the opening of a Senior Citizens playground last week.

My imagination went wild as I envisioned bewildered pensioners with wooden hoops and tops stumbling around the playground. That was the furthest from the truth. There were a number of state of the art aerobic machines, treadmills a twister for the hips a machine to do gentle press ups.

The mayor of Westminster opened the playground and then suggested that anyone over pension age should come and have a go. No one moved! He then said well those who have grey hair. So I stepped up and had a great time.

I was interviewed by someone from a Cancer charity and I was asked if I approved of this initiative. I thought it was wonderful an opportunity to connect body mind and spirit. A healthy outdoor pursuit gentle but active a great tonic for anyone suffering from aches and pains.

It is situated in Hyde Park so a place of peace and tranquillity, a place of rest and relaxation. I can imagine grandchild taking their grandparents to the park and the child sitting on a bench reading a book while the grandparents play.

Jesus was quick to put a child into the centre of his teaching Suffer little children to come unto me for theirs is the kingdom of God.' That for me applies to all of us of any age to capture the child within.
500 WORDS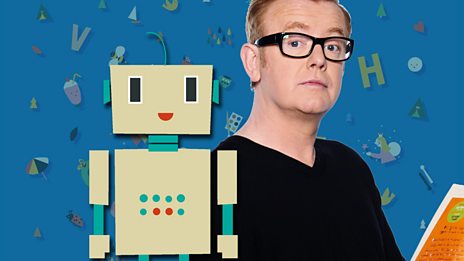 Featuring celebrity videos and top writing tips!
Free download
Catch up with the latest Breakfast fun with Chris Evans. Hear the best stories and the biggest…