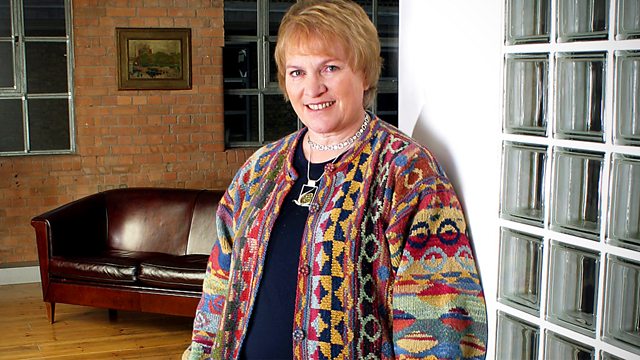 02/06/2010
Listen in pop-out player
This week Libby Purves is joined by Lewis Gordon Pugh, Anne Watts, Marc Almond and Tony Benn.
Lewis Gordon Pugh, nick-named the human polar bear, became the first person to swim across the North Pole in temperatures that would kill a normal person, to raise awareness of climate change and has just completed his latest challenge, swimming under the summit of Mount Everest to draw attention to the melting of the Asian glaciers. His book 'Achieving the Impossible' is published by Simon & Schuster.
Anne Watts completed her training as nurse and midwife at Manchester Royal Infirmary in 1961. She went on to work in some of the world's most turbulent war zones with Save the Children, from Vietnam where she nursed injured and orphaned children, Thailand and Cambodia working in refugee camps with the victims fleeing Pol Pot's Khmer Rouge, Lebonan and Saudi Arabia during Desert Storm. Her book Always the Children: A Nurse's Story of Home and War is published by Simon & Schuster.
Marc Almond is a singer/songwriter who first found fame as one half of Soft Cell, when their seminal cover of Tainted Love reached No. 1 in 1981. His career has gone on to encompass genres as diverse as chanson, cabaret and Russian folk. This year marks his 30th year as a recording artist and he's releasing his first complete album of self-written songs VarietE, for ten years, which revisits the eras of his personal and musical life. VarietE is released on Cherry Red Records.
Tony Benn retired from Parliament in 2001 as MP for Chesterfield, to 'devote more time to politics'. He was the longest-serving Labour MP in the party's history, joining in 1942 and first becoming an MP in 1950. A Cabinet Minister in the Wilson and Callaghan governments from 1964-79, he was also an elected member of the National Executive Committee of the Labour Party from 1959-94, and Chairman of the Party in 1971-72. His new book 'Letters to my grandchildren (thoughts on the future)' is published by Arrow.
Last on