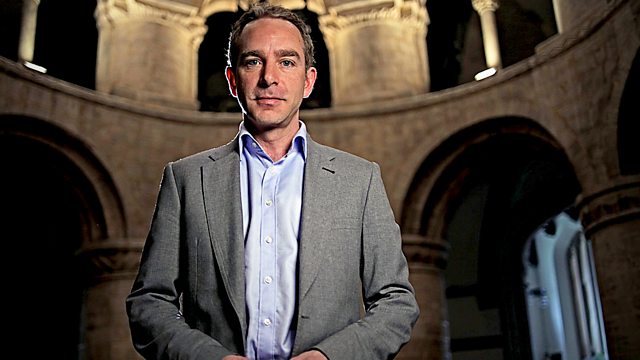 Domesday
In this programme on the Domesday Book, Dr Stephen Baxter, medieval historian at King's College, London, reveals the human and political drama that lies within the parchment of England's earliest surviving public record. He also finds out the real reason it was commissioned by William the Conqueror in 1086.
The Domesday Book is the first great national survey of England, a record of who owned every piece of land and property in the kingdom. It also records the traumatic impact of the Norman conquest on Anglo-Saxon England, the greatest social and political upheaval in the country's history.
Most historians believe that Domesday is a tax book for raising revenue, but Baxter has his own theory. He proves that the Domesday Book could not have been used to collect taxes and he argues that it is about something far more important than money. Its real purpose was to confer revolutionary new powers on the monarchy in Norman England.
Credits
| Role | Contributor |
| --- | --- |
| Presenter | Stephen Baxter |
| Producer | Andrea Illescas |
| Director | Andrea Illescas |
| Producer | Robin Dashwood |
| Writer | Andrea Illescas |