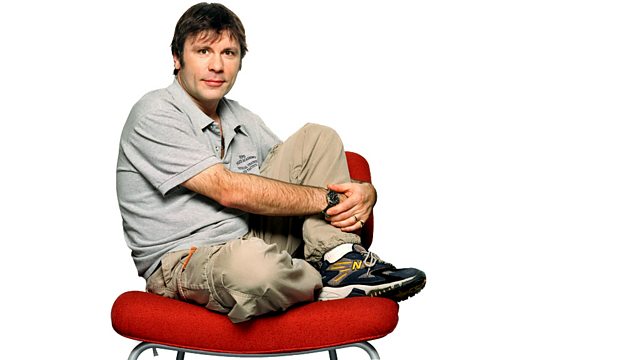 28/05/2010
After eight years of fronting the Rock Show for 6 Music, Iron Maiden front-man Bruce Dickinson returns for one final show. And he promises a very personal selection of music; the usual format, like the proverbial hotel TV, goes out the window and he instead plays nothing but his favourite tracks and bands.
From the music that inspired him to become a musician - Deep Purple and Black Sabbath- to bands he's toured with - Judas Priest and Dream Theater - to new bands at the cutting edge, bands he thinks are the future of the music, like System Of A Down and Killswitch Engage. Plus there's some more obscure favourites, some classics past and present and from the BBC's archives, Iron Maiden from Reading Festival 1982, during Bruce's first whirlwind year with Maiden.
Aiming to go out with a bang and a belly laugh, Bruce will spin some top tunes and pepper it all with some choice observations and anecdotes from half a lifetime of fronting a rock band, and a quarter of a lifetime fronting a radio show for the BBC.
Last on