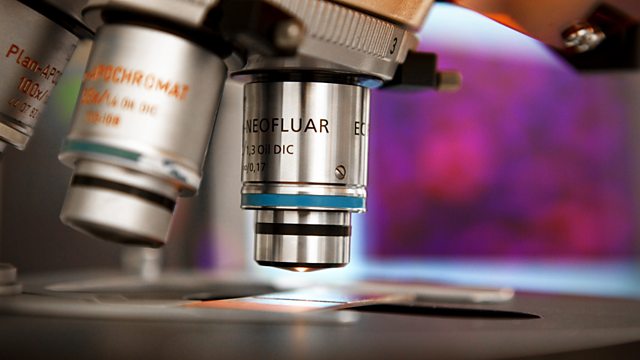 Listen in pop-out player
Prof Iain Stewart travels to Scotland to visit the Centre for Regenerative Medicine. Here a brand new lab is being built which will be linked to Edinburgh's Royal Infirmary - the principle hospital in the area - so that scientists and clinicians work closely in their efforts to treat diseases, using stem cell technology.
Stem cells in all living creature are characterised by their ability to renew themselves through cell division - creating identical cells time after time - which then differentiate into a diverse range of specialized cell types.
Iain is shown the lab by leading scientists including Ian Wilmut, famous for his pioneering work in creating Dolly the sheep. Iain discovers recent breakthroughs in regenerative medicine involving adult stem cells, rather than the more controversial embryonic stem cells.
Producer: Susan Marling
A Just Radio production for BBC Radio 4.
Last on