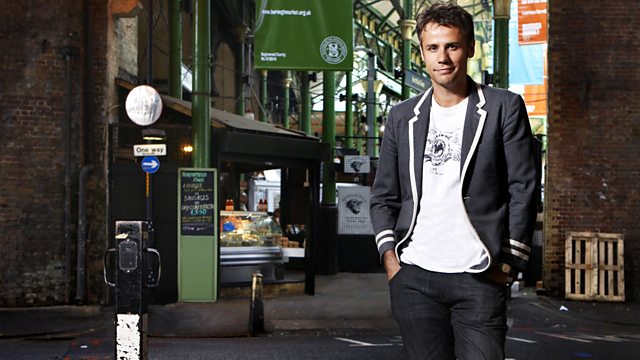 24/05/2010
Dizzee Rascal has enjoyed commercial success with hits including Fix Up Look Sharp and Bonkers with critical acclaim as a former Mercury Prize winner and Best British Male at this year's Brit Awards. Fresh from performing at Radio 1's Big Weekend in Bangor, he tells Richard about his latest release Dirtee Disco - and invites Richard to accompany him to a rave.
Springwatch returns for a new series on BBC2 next week. Chris Packham tells Richard what viewers can look forward to... and his penchant for Smiths lyrics.
Pete Waterman has written the UK entry for this year's Eurovision Song Contest - That Sounds Good to Me, which will be performed by Josh Dubovie in Oslo this Saturday. He tells Richard about the process involved in writing a hit song, plus Simon Cowell and TOTP.
Chris Horrie, author of Stick It Up Your Punter, gives Richard his view on the News of the World's Fergie sting.
Time: why is there never enough of it? And why does it pass more quickly as we get older? Time perception expert Steve Taylor - author of "Making Time" - and Richard Cooper who ditched the rat race to go and live in the countryside - discuss.
Plus, updates from Andy Murray v Richard Gasquet at Roland Garros - first round French Open.
Email bacon@bbc.co.uk. Text: 85058 (charged at your standard message rate). Twitter @richardpbacon.
Last on