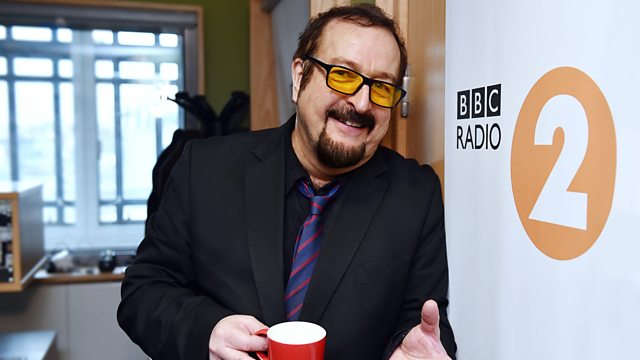 Sex and the City & Barry from Watford
In the last Big Show of the week Steve & Tim Smith chat to lifestyle guru Barry from Watford who shares his top weekend telly tips and his home brewing endeavours. You can also hear part one of our Sex and the City interview where Janey Lee Grace chats to two of the franchise's leading ladies - Kim Cattrall and Kristen Davis (you can hear part two with Sarah Jessica Parker and Cynthia Nixon on the Big Show on Tuesday 1st June). And we hear from Eurovision host Graham Norton in Oslo ahead of tomorrow's 2010 final.
In the Friday Factoids, learn what male toads do that their female counterparts can't and how much water a tree can drink.
Today's Oldies are lovingly chosen by 54 year old housewife Susan McCarthy from Carrickfergus in County Antrim who treats us to a Troggs classic, a power ballad from Bette Midler and something wonderful from Sam Cooke.
In the world famous Talkie bits, Tim reveals why he wants a tattoo of a strawberry on an intimate part of his body and how brushing your teeth will reduce your chances of heart disease.
Last on
Today's Most Popular Tracks
Most added tracks from this show
How to download Serious Jockin'