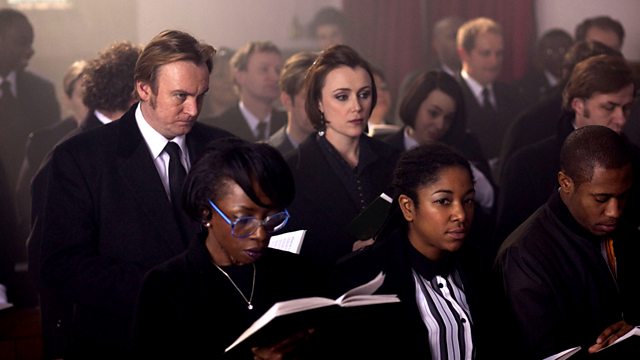 DCI Jim Keats has almost finished his report into DCI Gene Hunt and his team, but he's still pushing DI Alex Drake to find out what really happened to Sam Tyler.
When reports come in of a disturbance at an ANC illegal drinking den Gene heads in all guns blazing. The men at the club are quick to dismiss the disturbance as nothing, but when DI Ray Carling spots blood on the floor and discovers a dead body, it leads Gene into a murder investigation.
The ANC members are all sticking together; none of them saw a thing. Gene interrogates a young girl, Tsitsi, and it soon seems he's found his killer. But the leader of the ANC group, Tobias, can't stand by and watch the terrified youngster be deported and confesses to the killing himself.
Gene and Alex can see through Tobias's lies, but trying to discover the truth leads them into a world of illegal immigration and terrorism.
Last on
Credits
| Role | Contributor |
| --- | --- |
| Gene Hunt | Philip Glenister |
| Alex Drake | Keeley Hawes |
| Ray Carling | Dean Andrews |
| Chris Skelton | Marshall Lancaster |
| Shaz Granger | Montserrat Lombard |
| Jim Keats | Daniel Mays |
| Luigi | Joseph Long |
| Tobias Ndbele | Lucian Msamati |
| Tsitsi | Estella Daniels |
| Anders de Villiers | Simon Kunz |
| Writer | Ashley Pharoah |
| Producer | Howard Burch |
| Director | David Drury |
| Pathologist | Charlie Roe |
| South African Man | Gabriel Fleary |