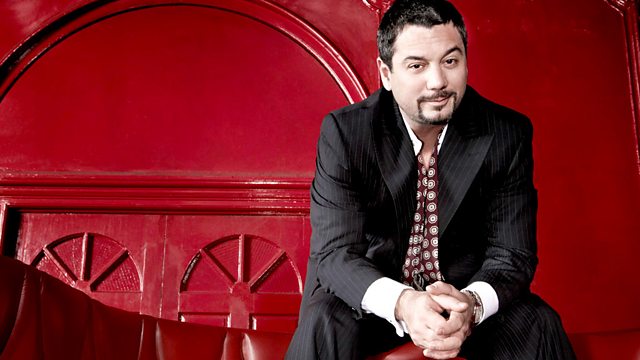 09/05/2010
This week Fun Lovin' Criminal Huey Morgan London's funk, soul and spoken word 5-piece Benin City.
Described as Outkast meets James Brown London's Benin City have been causing a stir amongst Huey's peers from Craig Charles to Mark Lamarr. The band are fronted by two vocalists, Musa from Uganda and Josh from Nigeria, both two of the country's finest spoken word artists. In Benin City they add the saxophone, drums and cello, fuse funk, folk, D&B, Hip Hop, Afrobeat and jazz and overlay their socially aware but often very funny lyrics. Huey talks to the band about their lyrical content, the current 'Invisible Cake' EP, their musical influences and their fearsome live reputation while checking out what they can do stripped back and on the hoof.
Also on the show Huey's usual selection of unusual tunes and the needle on the record for a listener's special vinyl request in 'Vinyl Fetish'. Simon Green, the British musician and producer known as Bonobo, finishes his residency in 'Sharing Is Caring'. He has been raiding his personal record collection for the last six weeks to share some of his favourite cuts with the listeners, from Aloe Blacc to Gonjasufi and Nina Simone. With such form his final choice promises to be a winner!
Last on