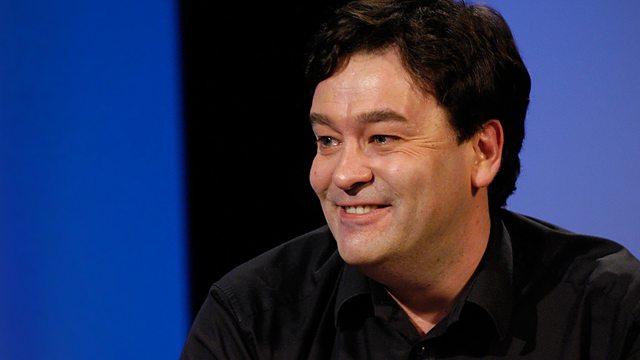 16/05/2010
James Walton makes his selection from the last seven days of BBC Radio
In Pick of the Week, James Walton travels from Burma to Orkney, from the outer reaches of the universe to a small record shop in Manchester. He hears perhaps the best song ever written about bidding for a toaster on eBay and has a ringside seat for the fights between Rupert Murdoch and the printworkers, Tippi Hedren and Alfred Hitchcock and of course the big one: Mark Lawson versus Russell Crowe. So, seconds out for Pick of the Week.
Last Orders At the Spinning Disc - Radio 2
Greed All About It - Radio 4
Front Row - Radio 4
Today - Radio 4
Global Perspective - World Service
The Museum of Curiosity - Radio 4
Democracy on Trial - Radio 4
Comprehensively Eton - Radio 4
Mark Steel's In Town - Radio 4
Keep Calm and Carry on - The Vera Lynn Story - Radio 2
The Tudor Tarantino - Radio 4
The Donor Trail - Radio 4
Why Go? - Radio 4
So Wrong it's Right - Radio 4
The Shuttleworths - Radio 4
PHONE: 0370 010 0400
FAX: 0161 244 4243
Email: potw@bbc.co.uk or www.bbc.co.uk/radio4/potw
Producer: Cecile Wright.
Last on