Music and featured items
27 items
Add music you love and enjoy it with
Graham's mystery guest today was Helen Worth, aka Gail from Corrie!

The Raw & The Cooked, London

Craig David

All Alone Tonight (Stop Look Listen)

Signed Sealed Delivered

Eurovision Revisited - 2005

Lordi

Hard Rock Hallelujah

Carpenters

There's A Kind Of Hush

The Carpenters - Yesterday Once More, A&M

Johnny Cash - Man In Black, Columbia

Now 44 (Various Artists), Virgin

(CD Single), Dramatico, 1

Leaders Of The Pack (Various Artists, Polygram Tv, 6

Stevie Wonder - Song Review, Motown

The Definitive Simon & Garfunkel, Columbia

The Very Best Of, Spectrum

Wham!

The Edge Of Heaven

Wham - The Best Of Wham!, Epic

Song choice of today's Mystery Guest Helen Worth

This Is My Song - Love Songs Of The 6, Old Gold

Journey

Don't Stop Believing

Rock Of America (Various Artists), Trax Label

Train

Hey, Soul Sister

(CD Single), Columbia, 1

Fleetwood Mac - Say You Will, Reprise

Dido

Thank You

Now 49 (Various Artists), Now

a-ha

Take On Me

Fantastic 80's Disc 1 (Various Artis, Columbia, 1
Pause for Thought

From Sarah Joseph, Editor of emel, the Muslim lifestyle magazine

When you ponder the creation of something the creator often springs to mind: electric light bulb – Thomas Edison, telephone - Alexander Graham Bell, the internet – Tim Berners-Lee.

And so, when I was asked this weekend to give a talk on Loving Humanity, I was led immediately to thoughts of God – who is, for me, the Creator of Humanity.

When I think about the earth and its creation the thought "aren't we small!" springs to mind. Because whilst our own lives are all consuming, in relation to everything else- we're pretty tiny... one person, on one planet, going around one sun, in one solar system. Yet there are millions of planets, going around millions of suns, in millions of solar systems. There is a whole universe out there.

But what about us humans?

I spent some time going through the Qu'ran reflecting on humanity.

The Qur'an speaks of humanity's common origin, how ultimately we came from one single source but were spread far and wide as different nations and colours. Through my reading there was one verse which particularly stood out: "Had your Sustainer wanted, He could have made all mankind one single community: but He wanted it otherwise, and so they continue to hold different views."

So whilst the Qur'an describes humanity's common origin and our common ties of kinship, it reminds us how we are different – although God could have made us all the same –He chose NOT to.

So for me, racism, ethnic superiority, and indeed the tribalism of the way we present religion, is not part of the way to love God. To love God we must recognise and love our family of humanity, and not to love despite our differences, but to actually love our differences for they are Divine manifestations of His will. They are Divine manifestations of the Creator's capacity to create.

Indeed every human being is totally and utterly unique . Even identical twins have different finger prints. And all of this is to be celebrated, not despised because fear of the other, fear of the different, keeps you away from someone who does not mirror yourself.

So when you next look at another human being – don't think fat, thin, tall, short, black, white, Christian, Muslim. Perhaps think amazing creation who is completely unique. And that diversity of creation represents the wonders of the Creator of the whole universe!
500 WORDS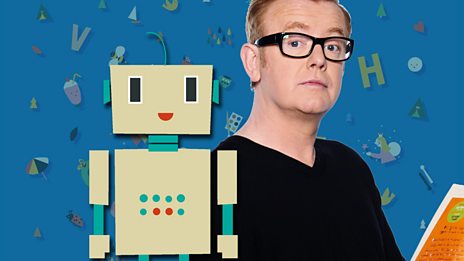 Featuring celebrity videos and top writing tips!
Free download
Catch up with the latest Breakfast fun with Chris Evans. Hear the best stories and the biggest…