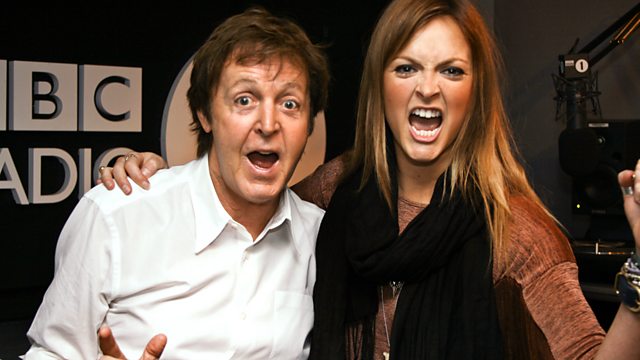 Thursday: Sir. Paul McCartney
Today, the legendary Sir. Paul McCartney popped in ahead of his guitar lesson with Dev. Fearne wasn't sure if she should call him Sir. Paul, or just Paul?! Dev joined us in the studio too and was very, very nervous and excited!
We also pressed the 'new' button today and generated an excellent new band called '1, 2, 3' for Lucy in Bournemouth.
Plus, the Top 5 with Natalie and new records from Surfer Blood & Wiley.