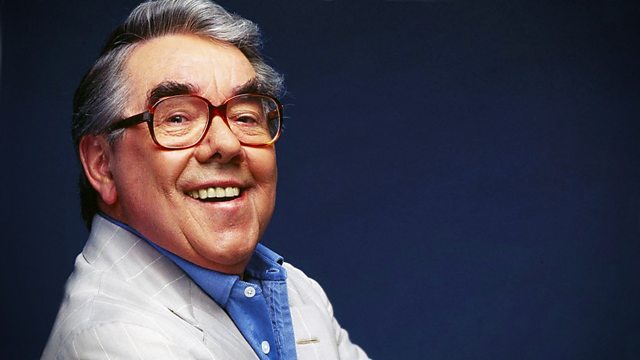 Ronnie Corbett reunites with the writers of his hit series Sorry - Ian Davidson and Peter Vincent - for a sitcom about Sandy Hopper, a grandad happily growing old along with his dog Henry and his lodger, Dolores (Liza Tarbuck).
In this third episode, The Rival Grandad, we meet Sandy's grandson Tyson's other Grandad - Rex - who is a popular swashbuckling figure of a man, Tyson's hero and thus the bane of Sandy's life. Sandy's chance to get even comes when he takes Tyson and his sister Zoe to a new Adventure Park featuring dinosaurs, sharks and a great many light-fingered monkeys. Can Sandy's lodger, Dolores, save Sandy from an utter fiasco?
Sandy ..... Ronnie Corbett
Ellie ..... Tilly Vosburgh
Dolores ..... Liza Tarbuck
Tyson ..... Daniel Bridle
Mrs Pompom ..... Sally Grace
Blake ..... Jonathan Aris
Zoe ..... Amelia Clarkson
The producer is Liz Anstee, and this is a CPL production for BBC Radio 4.
Last on