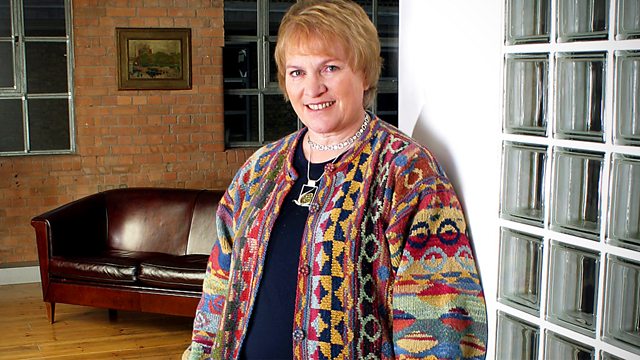 12/05/2010
Listen in pop-out player
This week Libby Purves is joined by Tom Cunliffe, Peter Bowles, Mary Gauthier and David Harber.
Tom Cunliffe, the writer, sailor and historian presents the BBC Four series 'The Boats That Built Britain'. The series examines the crucial ways in which the sea has helped to shape modern Britain and provide viewers with an intimate insight into the role the sea has played in British life over the past 100 years. There will also be an exhibition running in conjunction with the series at the National Maritime Museum.
Peter Bowles is the British actor probably best known for playing the suave Richard de Vere in the hit comedy 'To the Manor Born'. His career began with the Old Vic Theatre Company in 1956 which took him to Broadway and later on to the West End. His TV credits include 'The Avengers' and 'Rumpole of the Bailey','Only When I Laugh', Lytton's Diary' and 'To the Manor Born'. His films include 'The Charge of the Light Brigade'. His autobiography Ask Me If I'm Happy is published by Simon and Schuster.
Mary Gauthier is an American singer/songwriter. On her newest album, 'The Foundling', she opens the door on the defining circumstance of her life, the emotional journey and aftermath of finding the mother who surrendered her in New Orleans after her birth in March 1962. The Foundling is on Proper Records.
David Harber is an artist specialising in bespoke sundials, water features and other original outdoor sculptures. For his latest project he has created a sundial based on a 400-year old design by John Blagrave, one of Britain's greatest mathematical instrument makers. He was inspired by the recent discovery that Blagrave is a direct ancestor.
Last on