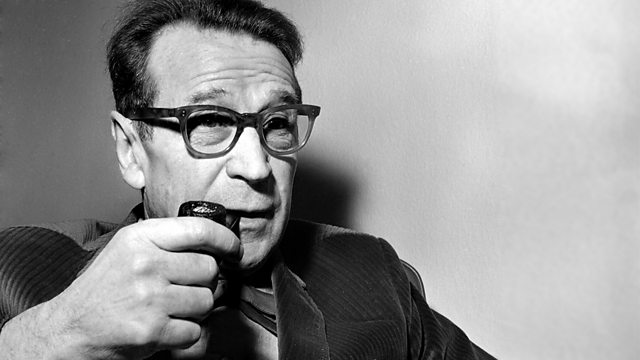 Sunday
A dramatisation by Ronald Frame of Georges Simenon's novel about a chef who decides to kill his wife. The tense and vivid story is set in 1957, and takes place on a single day, in and around a modest auberge in the untamed wooded hills above Nice.
Émile ..... Grant O'Rourke
Berthe ..... Emma Currie
Ada ..... Melody Grove
Nancy ..... Francesca Dymond
Doctor ..... Michael Mackenzie
Waiter ..... Simon Tait
Mme Harnaud ..... Joanna Tope
Produced by Patrick Rayner
Émile is married to a domineering older wife, Berthe. It is her family that owns the little hotel 'La Bastide'. Although Émile is the chef, he feels like a servant. In an attempt to assert himself he starts an affair with one of the maids. But he continues to be humiliated by Berthe, just as he feels mocked by the pleasure-laden air of the Riviera. His hatred of his wife festers. Finally he hatches a plot to poison her - and now the day of reckoning has arrived...
Georges Simenon is of course best known for his Inspector Maigret stories. But this is one of his much admired 'romans durs' - spare, hard, gimlet-eyed tales, often set in provincial France, that deal with the extraordinary dramas that take place in the most ordinary of lives.
The novel was first published in 1959 under the title 'Dimanche'.
As well as being a much-respected novelist and short story writer, Ronald Frame has written many plays and series for Radio 4 and Radio 3. Previous dramatisations include Daphne du Maurier's 'Don't Look Now' and Somerset Maugham's 'The Razor's Edge'. This is his third Georges Simenon 'roman dur' dramatisation for Radio 4, following 'Monsieur Monde Vanishes' and 'The Blue Room', which the Daily Mail called 'grippingly good, wonderfully atmospheric...reminds us just how good radio drama can be.'.
Last on