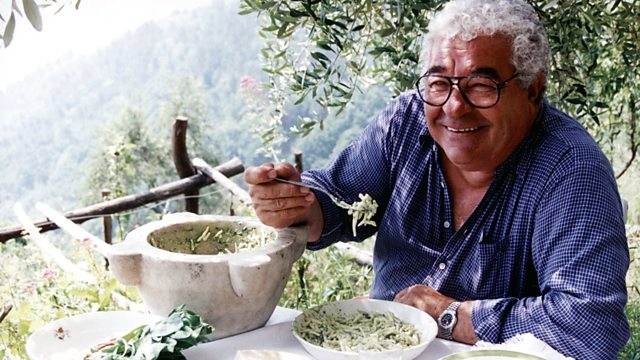 Listen in pop-out player
Katie Derham celebrates the pursuit of good food as a newly popular reason to travel.
Nowadays we travel to eat. The pursuit of good food has become a mission and a pleasure on holidays. To examine and celebrate this trend Katie is joined by Antonio Carluccio, the Number One ambassador for Italian food and Sarah Miller, editor of Traveller magazine.
There are reports from Goa, where foodie film director Gurinder Chadha takes a cookery course to learn how to make a classic fish curry and from West Sweden which has, per capita, the highest number of starred restaurants on earth. Susan Marling takes a trip to discover how the best seafood, land produce and fruits of the forest come together in traditional dishes now given an exciting modern twist.
There's also a report about a 'pig safari' in Shropshire - the model for an increasingly popular style of weekend with British food at its heart.
And Craig Allen, veteran foodie, talks about being a traveller who follows his nose entirely.
Further information:
India:
Lucy Greenwell was at Judy Cardozo's cooking school in Panjim, Goa, run by a company called Holiday On The Menu.
France:
Marseille restaurants mentioned by Craig were La Cote De Boeuf, 35 Cours Honore d'Estienne d'Orves, Copropritete Jardin de Thalassa, and 120 Rue Commdt Rolland.
The pair of restaurants joined by a viaduct in Marseille are L'Epuisette and Chez FonFon.
England:
The Pig Safari in Shropshire is run by Carolyn Cheshire At Lower Buckton Farm in Leintwardine
Pigs in Clover, Rare Breed Farm in Cardeston And The Old Hand and Diamond Pub in Coedway
Sweden:
For details of Oyster events contact Destination Grebbested. Oyster Safari organized by Everts Sjobod.
Gothenburg Restaurants:
Restaurant Fond, Gotaplatsen
Restaurant Kock & Vin, Viktoriagatan 12
Traveller's Tree is a co-production between Just Radio and Whistledown. The producer is Susan Marling.
Last on